The Vest Radiation Phone Case is an attractive, sturdy, high quality PU leather wallet case that protects the user from absorbing high levels of mobile phone radiation.
KEY FEATURES:
High quality vegan PU leather resists scratches to look fresh and new months and months later
Protects the phone on all sides and directions from bumps and drops
Protects from radiation (3G, 4G, 5G*) when using and carrying the phone. Blocks up to 99% radiation from penetrating through the cover. Reduces heat and discomfort
Credit card slots with RFID protection to stop skimmer theft
Blocks all types of signal radiation including current 5G (*sub 6 Ghz 5G)
Sound hole protected by anti-radiation mesh
Full-length inner pocket to store notes in
Media stand (universal model excluded)
Complete access to buttons, camera, ports, speaker, and microphone
Magnetic clasp holds the wallet closed and helps keep the phone protected if dropped
BLOCKING RADIATION
MODELS AVAILABLE
Apple: – iPhone 5, iPhone 6, iPhone 6 Plus,  iPhone SE, iPhone 7 & 8, iPhone 7 & 8 Plus, iPhone X / XS, iPhone X / XS Max, iPhone XR, iPhone 11, iPhone 11 Pro, iPhone 11 Pro Max, iPhone 12 Mini, iPhone 12, iPhone 12 Pro, iPhone 12 Pro Max, iPhone 13 Mini, iPhone 13, iPhone 13 Pro, iPhone 13 Pro Max.  Universal covers are also available in a range of colours and are suitable for all apple models.
Samsung: – Galaxy S7, Galaxy S7 Edge, Galaxy S8, Galaxy S8 Plus, Galaxy S9, Galaxy S9 Plus, Galaxy S10, Galaxy S10 Plus. Galaxy Note 10, Galaxy S20, Galaxy S20 Plus, Galaxy S20 Ultra, Galaxy S20 FE, Galaxy S21, Galaxy S21 Plus, Galaxy S21 Ultra. Universal covers are also available in a range of colours and are suitable for all Samsung models.
All Other Phone Makes – Huawei, Oppo, Google Pixel, Sony, Samsung, Nokia, HTC, Oneplus, ZTE, Telstra, Optus and many more. Vest's innovative Universal Wallet case is available in a range of great colours.
THE VEST UNIVERSAL WALLET CASE
Fits almost every brand, model, shape or size phone available.
CHOOSE YOUR VEST RADIATION CASE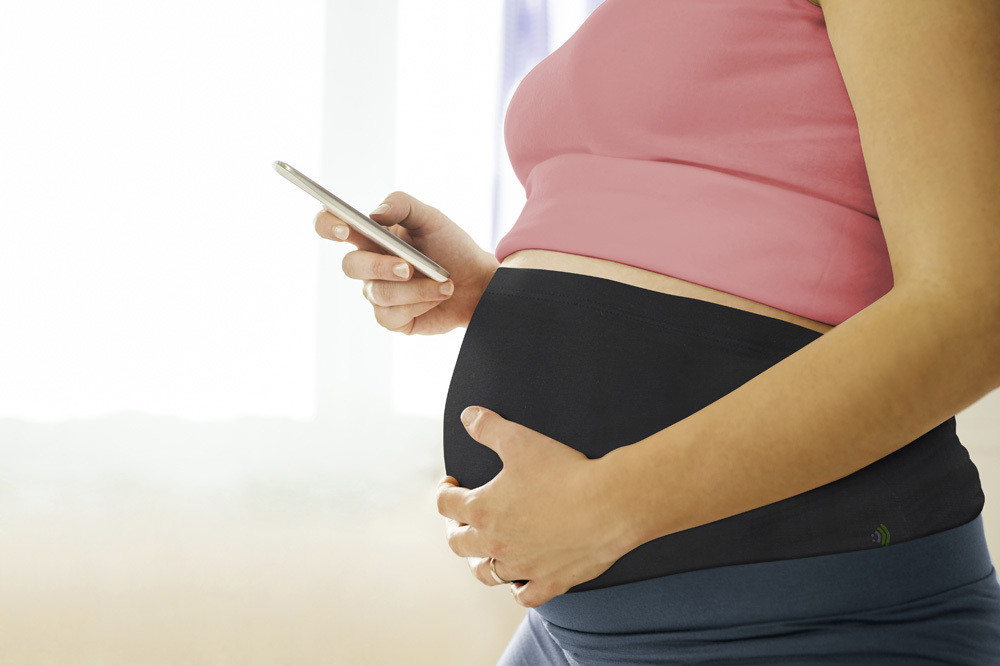 vest Anti Radiation Belly Band
SKU 00089
Product Details
Protect your baby during pregnancy from everyday wireless radiation while enjoying a high quality belly band. vest Anti Radiation Belly Band helps keeps your baby safe, complements your figure, is silky soft, comfortable to wear, anti-bacterial, air penetrable, and water resistant. To find out more about baby health and wireless radiation please refer to the information below.

vest Anti Radiation Belly Band provides your baby maximum protection:

Reduces electromagnetic radiation by up to 100% (not cosmic radiation from air travel)
FCC certified laboratories tested and proven
So treat your baby and you to the high quality and safe Belly Band you deserve.
How does it work?
The inner layer of the product is 97% silver fibre, 3% nylon, successfully blocking radiation. The outer layer is 97% bambo0 and 3% spandex.
Features
Reduces radiation by up to 100%
FCC Certified Laboratories tested and proven
Complements your figure
Comfortable to wear
Silky soft
Anti-bacterial
Air penetrable
Water resistant
A contemporary and organic design
Great for layering under tops and over jeans and skirts
Available in various sizes (S-XL - see size guide below)
Available in black and white
Eco-frindly recyclable packaging
Why Else Would I Consider Getting A Belly Band ?

Wardrobe Extender - Wear you pre-pregnant clothes for longer, especially trousers, jeans and skirts. As the tummy enlarges and it becomes difficult to do up the zip, clips or buttons, these can be left open and the belly band is worn over the top, covering the expanse of skin. They work like a "bridge" between where the top ends and where the pants or skirt start.
Warmth - Because they are another layer, they can be warm for the cooler months.
Layered look - Some mothers find they are just a good fashion accessory and provide a different layering look. They can smooth the mid section and provide an alternative to monochromatic colour when dressing.
Support - Some women find wearing an additional layer provides a feeling of support for their tummy.
Package contains:

1 Anti-Radiation Belly Band
Introducing Vest Anti-Radiation Belly Band


Lab Testing


Prenatal Exposure and ADHD

Mobile Radiation - An Environmental Toxin?
Pediatric Neurologist Dr Shetreat-Klein
More information at MobileSafety.com.au/pregnancy-radiation-risks/ and BabySafeProject.org
The Science
Save this product for later
VIEW OUR FULL RANGE OF PROVEN ANTI-RADIATION SOLUTIONS
We do so much more than just Vest anti-radiation phone covers. Browse our other outstanding anti-radiation accessories:
SHOP NOW