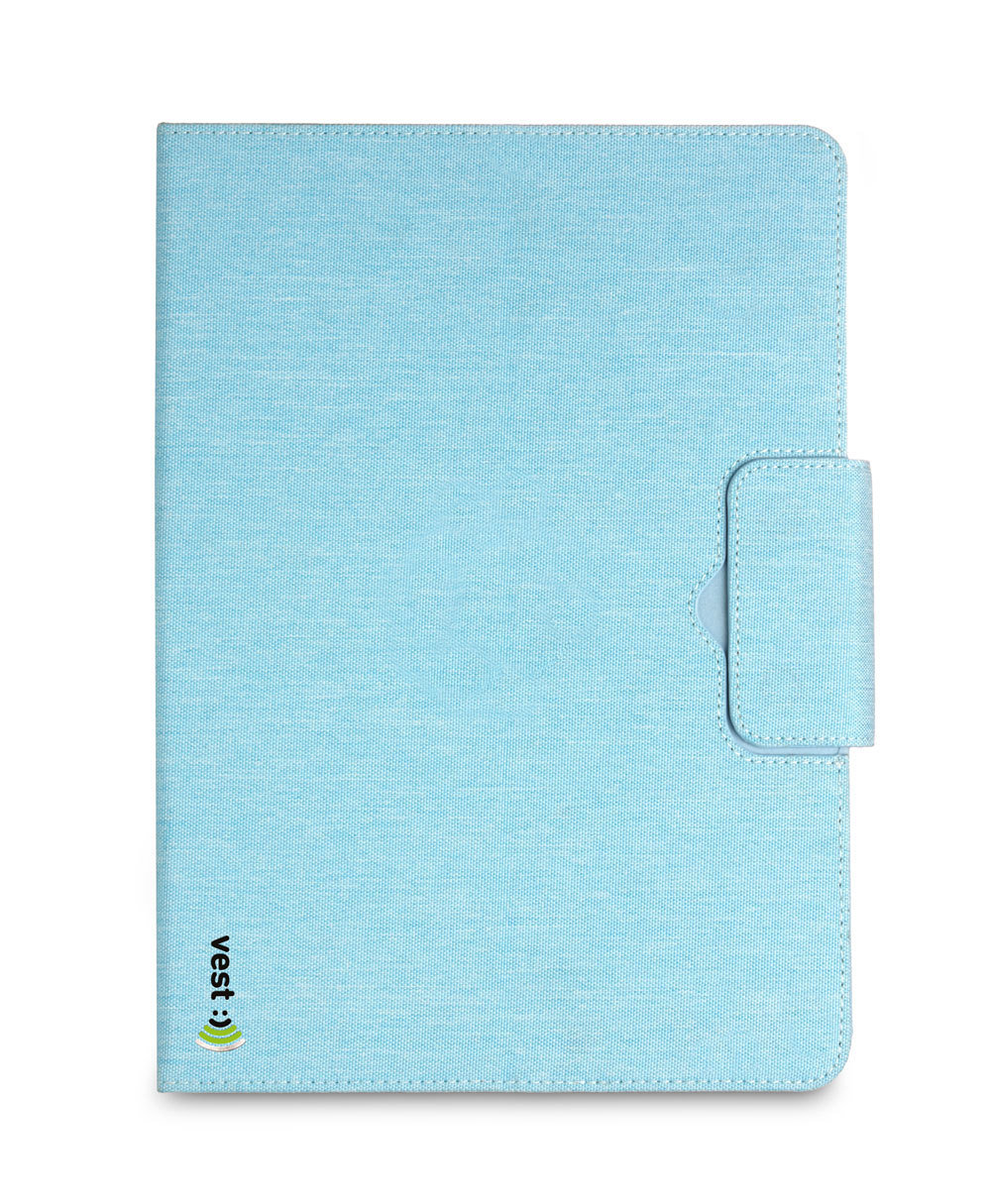 Vest Radiation Blocking iPad / Tablet Case
SKU 000305BLU
Product Details
Vest Radiation Blocking iPad / Tablet Cases
The Vest iPad Radiation Shield is uniquely structured with built in powerful radiation blocking materials to provide protection for your lap from the radiation emitted from the back of your tablet or iPad. It blocks up to 96% of harmful Electromagnetic Radiation (EMR) which includes:
Low Frequency Radiation
Wi-Fi Radiation
Cellular Radiation
Features
Blocks up to 96% of Electromagnetic Radiation to the underside
Secures tablet and protects from damage
Built in tablet stand
Adjustable for different tablet sizes
Magnetic clasp keeps the tablet / iPad cover closed and iPad / tablet secure
Pen holder
How it works?
The tablet cases are incorporated with lab tested shielding material into the front flap. Use the front flap as a shield between you and the tablet to protect you and your family and reduce your exposure from RF and ELF radiation that may increase your risk of cancer and other diseases by up to 96%.
Available in two adjustable sizes. Small and Regular. See the other listing in this store for the small size. This listing is for the regular size.
Regular Size (24 to 27.5 cm wide by 15.5 to 19.5 cm tall**
Suitable for models like (not only):
iPad pro
iPad air 2
Kindle Fire HDX
Kindle Fire HD
Google Pixel C
Samsung Galaxy Tab S2
Sony Xperia Z4
Nexus 9
** If your tablet doesn't fit the minimum sizes the anti-radiation cover may still be suitable as follows:
- The corners of the cover hold the tablet both horizontally and vertically. A tablet that is too short on one edge will still grip and hold the other way as long one of it's sides is 1cm longer or more than the minimum.
- The radiation blocking cover continues to work effectively as a protective shield between the tablet and your body even though the tablet may not secured snugly within the cover.
Save this product for later
Store Categories
---
Store Search
---