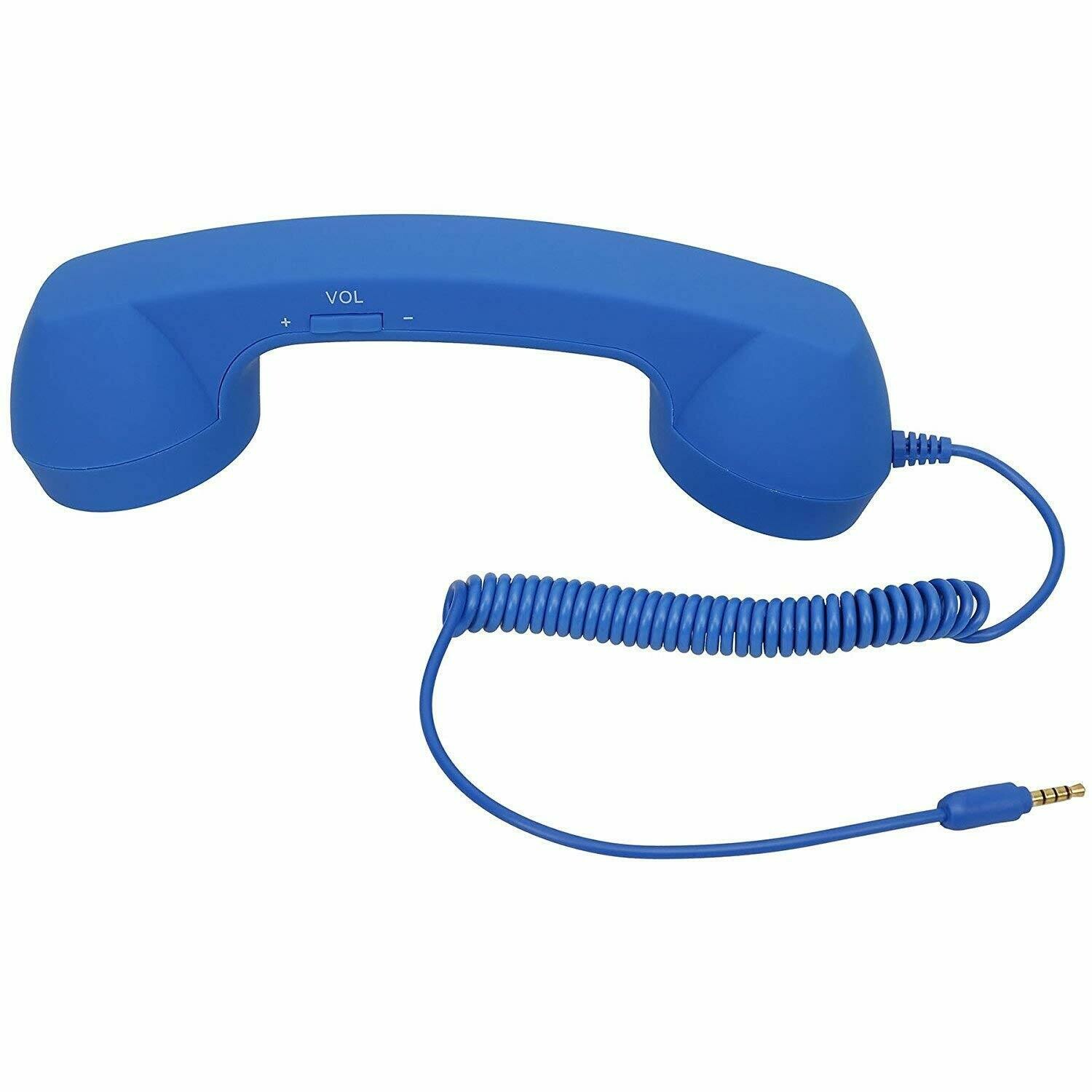 Retro Handset
SKU 00010
Product Details
Plug in Retro Handset
Talk for hours without phone radiation concerns with this great looking plug-in phone. Enables mobile phone functions to be accessed easily while on any call. Makes a fantastic gift idea. Fits all phones that have a standard 3.5mm headphone port. (Be aware of poor quality imitations with buzzy microphones, cheap looking paint and thin plastic feel).
Very comfortable & easy handset to use

Great speaker and microphone

Does not transfer radiation through the cable.

Vibrant colours

Attractive soft to feel paint texture

Pick up / hang up button*

Use your phone functions when making calls

Converts a computer to a telephone with Skype or VOIP applications.

Works with all mobile and electronic devices that have a standard 3.5mm headphones plug.

Please add an adaptor to your order if your phone or device does not have the 3.5mm headphone port pictured below.




*Pick up / hang up button not supported by all mobile phones
Save this product for later