The Vest Radiation Phone Case is an attractive, sturdy, high quality PU leather wallet case that protects the user from absorbing high levels of mobile phone radiation.
KEY FEATURES:
High quality vegan PU leather resists scratches to look fresh and new months and months later
Protects the phone on all sides and directions from bumps and drops
Protects from radiation (3G, 4G, 5G*) when using and carrying the phone. Blocks up to 99% radiation from penetrating through the cover. Reduces heat and discomfort
Credit card slots with RFID protection to stop skimmer theft
Blocks all types of signal radiation including current 5G (*sub 6 Ghz 5G)
Sound hole protected by anti-radiation mesh
Full-length inner pocket to store notes in
Media stand (universal model excluded)
Complete access to buttons, camera, ports, speaker, and microphone
Magnetic clasp holds the wallet closed and helps keep the phone protected if dropped
BLOCKING RADIATION
MODELS AVAILABLE
Apple: – iPhone 5, iPhone 6, iPhone 6 Plus,  iPhone SE, iPhone 7 & 8, iPhone 7 & 8 Plus, iPhone X / XS, iPhone X / XS Max, iPhone XR, iPhone 11, iPhone 11 Pro, iPhone 11 Pro Max, iPhone 12 Mini, iPhone 12, iPhone Pro, iPhone 12 Pro Max. Universal covers are also available in a range of colours and are suitable for all apple models.
Samsung: – Galaxy S7, Galaxy S7 Edge, Galaxy S8, Galaxy S8 Plus, Galaxy S9, Galaxy S9 Plus, Galaxy S10, Galaxy S10 Plus. Galaxy Note 10, Galaxy S20, Galaxy S20 Plus, Galaxy S20 Ultra, Galaxy S20 FE. Universal covers are also available in a range of colours and are suitable for all Samsung models.
All Other Phone Makes – Huawei, Oppo, Google Pixel, Sony, Samsung, Nokia, HTC, Oneplus, ZTE, Telstra, Optus and more. Vest's innovative Universal Wallet case is available in a range of great colours.
THE VEST UNIVERSAL WALLET CASE
Fits almost every brand, model, shape or size phone available. For more information please refer to the
Vest Universal Wallet Case
listing page.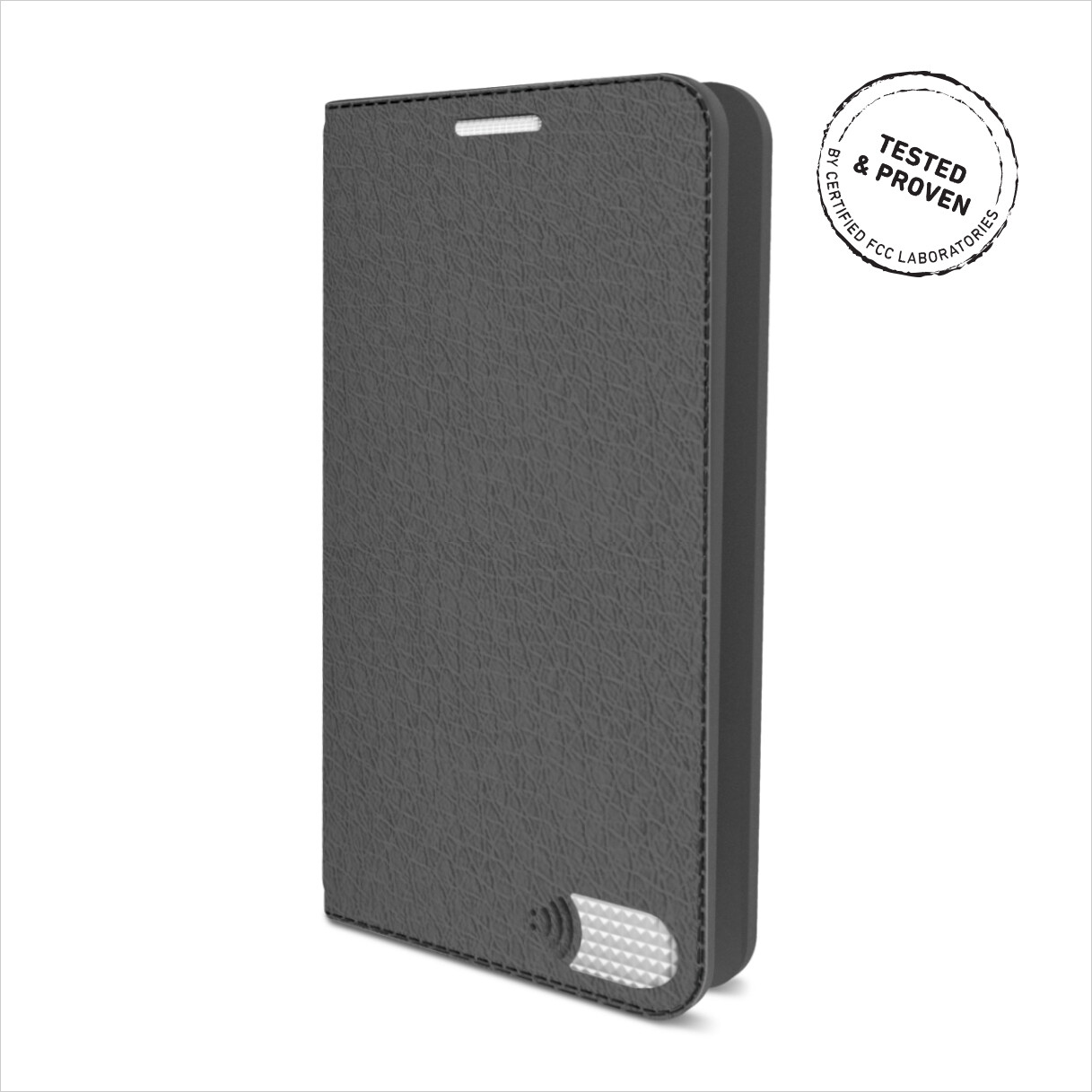 vest Anti Radiation Wallet Case for iPhone 6 PLUS / 6s PLUS
SKU 00096
Product Details
Vest Anti-Radiation iPhone 6 / 6s Plus Phone Case
Vest anti-radiation wallet case keeps you, your phone and your identity & credit cards safe:
Minimizes your exposure to radiation emitted from the mobile device while talking or carrying the device in a pocket or close to the body.
Provides 360 degree protection to your mobile device from impacts of drops and bumps.
Prevents payment and identity fraud from electronic pickpockets who scan pockets or bags for contactless credit or identity cards using "Paywave" type RFID technology. Credit Cards placed inside the vest wallet case are protected between your phone and the anti-radiation shield cover which successfully blocks RFID scanners.
How does it work?
Vest Anti-Radiation Wallet Case is integrated with a composite aluminum laminated foil and aluminum net. Situated in the front panel of the case this composite successfully minimizes the user's exposure to radiation emitted from the mobile device.
Features

Minimizing radiation exposure by up to 99%
FCC Certified Laboratories tested and proven
Protects from radiation when using & carrying the phone.
High quality material
360-degree phone protection against scratches and shocks
3 card slots for credit cards, ID, and more
Full-length inner pocket for additional storage of cash and more
Complete access to all port, buttons, camera, speaker, and mic
Media stand feature: built-in stand for horizontal media view
Credit Card RFID protection for NFC chipped credit cards
Eco-friendly recyclable packaging
Package contains:

1 anti-radiation wallet case
1 booklet
Videos
Save this product for later