The Vest Radiation Phone Case is an attractive, sturdy, high quality PU leather wallet case that protects the user from absorbing high levels of mobile phone radiation.
KEY FEATURES:
High quality vegan PU leather resists scratches to look fresh and new months and months later
Protects the phone on all sides and directions from bumps and drops
Protects from radiation (3G, 4G, 5G*) when using and carrying the phone. Blocks up to 99% radiation from penetrating through the cover. Reduces heat and discomfort
Credit card slots with RFID protection to stop skimmer theft
Blocks all types of signal radiation including current 5G (*sub 6 Ghz 5G)
Sound hole protected by anti-radiation mesh
Full-length inner pocket to store notes in
Media stand (universal model excluded)
Complete access to buttons, camera, ports, speaker, and microphone
Magnetic clasp holds the wallet closed and helps keep the phone protected if dropped
BLOCKING RADIATION
MODELS AVAILABLE
Apple: – iPhone 5, iPhone 6, iPhone 6 Plus,  iPhone SE, iPhone 7 & 8, iPhone 7 & 8 Plus, iPhone X / XS, iPhone X / XS Max, iPhone XR, iPhone 11, iPhone 11 Pro, iPhone 11 Pro Max, iPhone 12 Mini, iPhone 12, iPhone 12 Pro, iPhone 12 Pro Max, iPhone 13 Mini, iPhone 13, iPhone 13 Pro, iPhone 13 Pro Max.  Universal covers are also available in a range of colours and are suitable for all apple models.
Samsung: – Galaxy S7, Galaxy S7 Edge, Galaxy S8, Galaxy S8 Plus, Galaxy S9, Galaxy S9 Plus, Galaxy S10, Galaxy S10 Plus. Galaxy Note 10, Galaxy S20, Galaxy S20 Plus, Galaxy S20 Ultra, Galaxy S20 FE, Galaxy S21, Galaxy S21 Plus, Galaxy S21 Ultra. Universal covers are also available in a range of colours and are suitable for all Samsung models.
All Other Phone Makes – Huawei, Oppo, Google Pixel, Sony, Samsung, Nokia, HTC, Oneplus, ZTE, Telstra, Optus and many more. Vest's innovative Universal Wallet case is available in a range of great colours.
THE VEST UNIVERSAL WALLET CASE
Fits almost every brand, model, shape or size phone available.
CHOOSE YOUR VEST RADIATION CASE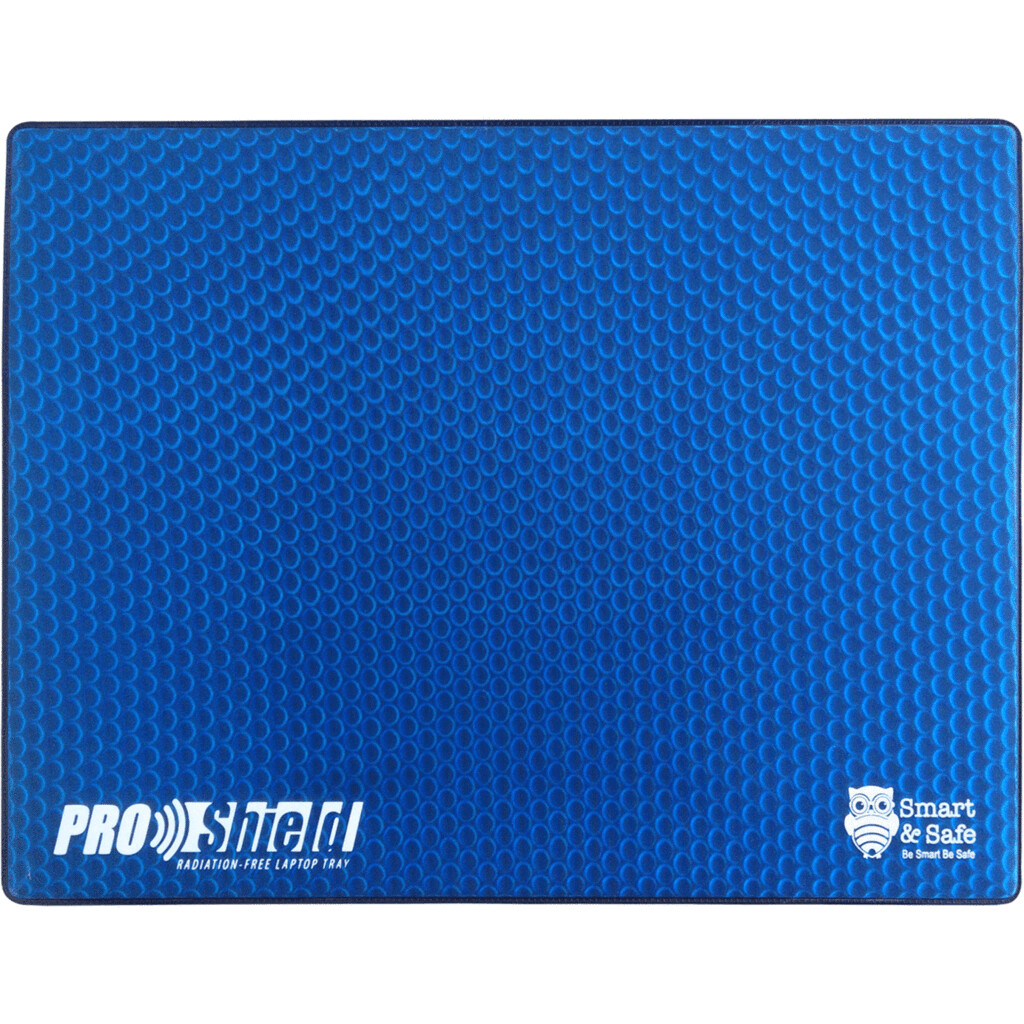 Radiation Free Laptop Shield
SKU 00315SS
Product Details
About Laptop Radiation - Laptop computer use may be the highest source of electromagnetic radiation that you are exposing yourself to. Studies point out that placing your laptop directly on you and exposing your body to electromagnetic radiation is particularly dangerous. Many laptop user manuals include the following warning: "Warning: Do not place on lap".
Radiation Blocking Laptop Tray Shield
The Radiation Blocking Laptop Tray is a laptop radiation shield that reduces your exposure to harmful Wi Fi radiation dramatically! Sheets of non-grain oriented silicon steel and high conductivity aluminium effectively reduce exposure by up to 92%. This reduction amount is for Extremely Low Frequency (ELF) radiation as well as for Radio Frequency (RF) Radiation.

The laptop shields effectiveness has been independently tested and proven by internationally certified laboratories.
Do you find the heat sensation from your laptop uncomfortable? This shield includes a polyethylene foam layer to blocks heat and provide maximum comfort while you are using your laptop.
The shield is available in a universal one size fit's all that is suitable for all laptop sizes with screens of up to 17 inches. The length and breadth dimensions of the screen are 13.6 x 10.6 inches (34.5 x 27cm).

Save this product for later
VIEW OUR FULL RANGE OF PROVEN ANTI-RADIATION SOLUTIONS
We do so much more than just Vest anti-radiation phone covers. Browse our other outstanding anti-radiation accessories:
SHOP NOW