The Vest Radiation Phone Case is an attractive, sturdy, high quality PU leather wallet case that protects the user from absorbing high levels of mobile phone radiation.
KEY FEATURES:
High quality vegan PU leather resists scratches to look fresh and new months and months later
Protects the phone on all sides and directions from bumps and drops
Protects from radiation (3G, 4G, 5G*) when using and carrying the phone. Blocks up to 99% radiation from penetrating through the cover. Reduces heat and discomfort
Credit card slots with RFID protection to stop skimmer theft
Blocks all types of signal radiation including current 5G (*sub 6 Ghz 5G)
Sound hole protected by anti-radiation mesh
Full-length inner pocket to store notes in
Media stand (universal model excluded)
Complete access to buttons, camera, ports, speaker, and microphone
Magnetic clasp holds the wallet closed and helps keep the phone protected if dropped
BLOCKING RADIATION
MODELS AVAILABLE
Apple: – iPhone 5, iPhone 6, iPhone 6 Plus,  iPhone SE, iPhone 7 & 8, iPhone 7 & 8 Plus, iPhone X / XS, iPhone X / XS Max, iPhone XR, iPhone 11, iPhone 11 Pro, iPhone 11 Pro Max, iPhone 12 Mini, iPhone 12, iPhone 12 Pro, iPhone 12 Pro Max, iPhone 13 Mini, iPhone 13, iPhone 13 Pro, iPhone 13 Pro Max.  Universal covers are also available in a range of colours and are suitable for all apple models.
Samsung: – Galaxy S7, Galaxy S7 Edge, Galaxy S8, Galaxy S8 Plus, Galaxy S9, Galaxy S9 Plus, Galaxy S10, Galaxy S10 Plus. Galaxy Note 10, Galaxy S20, Galaxy S20 Plus, Galaxy S20 Ultra, Galaxy S20 FE, Galaxy S21, Galaxy S21 Plus, Galaxy S21 Ultra. Universal covers are also available in a range of colours and are suitable for all Samsung models.
All Other Phone Makes – Huawei, Oppo, Google Pixel, Sony, Samsung, Nokia, HTC, Oneplus, ZTE, Telstra, Optus and many more. Vest's innovative Universal Wallet case is available in a range of great colours.
THE VEST UNIVERSAL WALLET CASE
Fits almost every brand, model, shape or size phone available.
CHOOSE YOUR VEST RADIATION CASE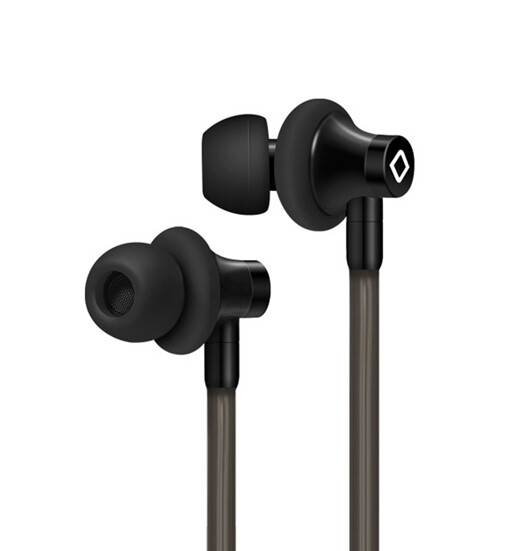 Aircom Audio A3 Airtube Headset - Active
SKU 00081
Product Details
Aircom A3 Airtube Headset and the LIVE music difference.
The Aircom A3 headset is an attractive and innovative headset that produces impressive live sounding music and protects the user from mobile phone radiation when in use.

"Live" music: Aircom's patented hollow air tubes produce a unique full bodied, non-digitalized, natural sound music that is striking for its enjoyable live presence, depth and life like sound. Refined and improved many times since the first model was patented back in 2002, the A3 headset sound has been compared to that produced by the $129 SE215 Sound Isolating Earphones made by the premium headphone brand Shure.
Regular headsets transfer 3x more radiation into the ear via metal wiring but Aircom air tubes stop the radiation!

The A3 headset's active features make this the perfect headset for people on the go.

FEATURES

- High quality stereo headset: clear phone communication and freedom to use your hands elsewhere.

- Unique live sound. Patented hollow airtubes produce a striking and unique full bodied, non digitalized, natural live sound.

- Radiation free. Potentially harmful phone radiation transmitted via the headset is zero.
- Each earbud comes with small, medium and large fittings
in two places (the tip and the outer ring) for a snug fit that is secure
even when active.
- Angled earbud design and adjustable dual silicon ear fittings enhance an airtight seal to isolate sound to give maximum sound enjoyment and quality.
- Instantly access calls & music by using the clever microphone squeeze switch to answer / end calls or play / stop music.
- Magnetic end-caps click together around the neck for easy access.
- Compatibility: The A3 Headset is compatible with most modern phones, tablets and other electronic devices. Please add an adaptor to your order if your phone or device does not have the 3.5mm headphone port pictured below.
MOBILE SAFETY'S SERVICE TO YOU
- Expect service that goes the extra mile
- SAME DAY SHIPPING for orders received by 1:30pm; refer terms & conditions
- All our technologies are thoroughly tested and proven
- 12 month limited warranty on all products

Save this product for later
VIEW OUR FULL RANGE OF PROVEN ANTI-RADIATION SOLUTIONS
We do so much more than just Vest anti-radiation phone covers. Browse our other outstanding anti-radiation accessories:
SHOP NOW