VEST ANTI RADIATION PRODUCTS FOR EVERYDAY USE
Wonderfully designed, easy to use accessories that effectively minimize radiation exposure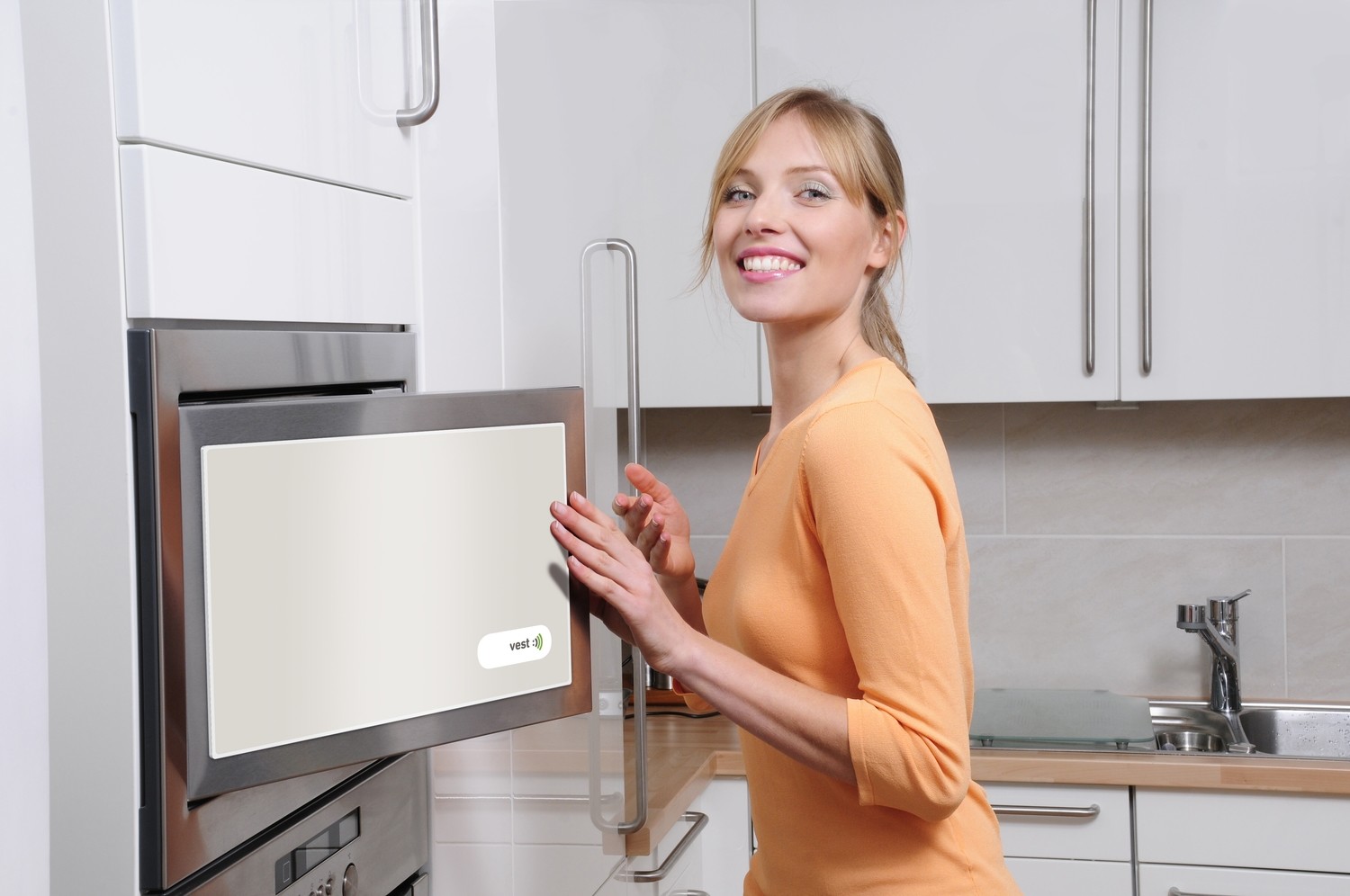 vest Microwave Radiation Shield
SKU 00086MWV
Product Details
Vest Microwave Radiation Shield
A microwave oven emits potentially dangerous radiation, particularly in close proximity to it. vest Microwave Shield keeps you safe without any hassle or compromising on your kitchen decor:

How does it work?
vest Microwave Radiation Shield contains revolutionary high conductivity aluminum layer, reducing radiation emitted from the Microwave device by up to 78%. Moreover, vest Microwave Radiation Shield provides maximum protection at the highest radiation emitting area of the device – its bottom front door.

Specifications
Reduces radiation by up to 78%
FCC Certified Laboratories tested and proven
Fits most microwave ovens. Size 375mm x 240mm
Easily attached
Lightweight
• A contemporary and organic design
• Eco-friendly recyclable packaging
Treat yourself to the high quality and safe microwave shield you deserve.
Save this product for later
Why Vest Anti-Radiation Products?
Mobile phones emit radio frequency energy, which is the same kind of radiation microwave ovens use to heat frozen dinners. Although the heat emitted by each individual device may be small, it is important to consider the amount of phones in the world. It's reported that the number of mobile phones has exceeded the world's population – that's over an estimated 7 billion mobile phones! That's a whole lot of radio frequency energy.
Worst of all, exposure to cellular radiation poses the greatest risk to children, as their nervous systems are still developing and exposure to cellular technologies will span a greater amount of time than that of adults.
With this information at our disposal, it's important to remember that cellular technology is not the enemy, and we don't have to fling our mobile phones and tablets into the abyss. The answer is simple: protection.
Just as a bike helmet works wonders in protecting a child's skull, vestTech's patented anti-radiation technology will dramatically decrease the amount of EMF emissions we are exposed to. The hands-free vestHeadset, an air-tube headset with silicone ear tips and speaker capsule, is free of metal (which cuts down on headset radiation) and distributes sound via a Stereo Acoustics Air Tube (SAAT).
If you prefer a more subtle method of protection, you can opt for the vestCase, a sturdy, multi-tasking mobile phone case constructed from revolutionary plastic that will guard your phone from ware and decrease radiation by 89%. And there's no reason that fashion and function can't play together nicely; both the vestTube and vestCase come in an assortment of fun colors that will accentuate your personal style.
To view the other brands and solutions in the Mobile Safety range, please checkout our webstore.
Most Searched Terms: Vest cases, Vest headsets, Vest Tech anti-radiation technology, Vest microwave radiation shields, Vest laptop radiation shields, Vest anti-radiation case, Vest anti-radiation headset.