VEST ANTI RADIATION PRODUCTS FOR EVERYDAY USE
Wonderfully designed, easy to use accessories that effectively minimize radiation exposure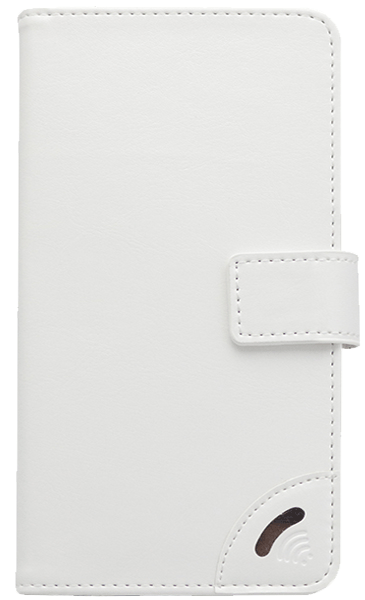 vest Anti-Radiation Universal Wallet Case
SKU 00110WHTL
Product Details
vest Anti-Radiation Wallet Case Universal
(Suitable for most brands and models of mobile phone*)
Vest anti-radiation wallet case is an attractive, sturdy, high quality PU wallet case that protects you from absorbing high levels of mobile phone radiation.
Compatible with brands such as Apple, Samsung, Google, Oppo, Huawei, Sony, Nokia, LG, HTC, Meizu, Honor, OnePlus, ZTE, Alcatel, Xiaomi, Techno, Infinix, Gionee, Micromax, Lenovo, Vivo, HMD, Telstra, Optus, Motorola, CAT, Doro, Vodafone, Acer, Binatone, Wileyfox, Sprint, Verizon, T-Mobile, AT&T and phone models such as the P30, Galaxy A series, Galaxy J series, Z6, Redmi, Galaxy Note series, Mate, Pixel and many more. Please check size and fit details below.
KEY FEATURES:
Radiation Protection: Vest wallet case minimizes your exposure to the radiation from your mobile phone by up to 98% when on a call or carrying the phone on you.
Bump & Shock Protection: Prevents damage from knocks & drops from all angles and directions.
RFID Credit Card and Identity Protection: Prevents scanners skimming credit card details.
HOW DOES IT BLOCK RADIATION?
The front flap contains metal elements that block electromagnetic radiation penetrating through it by up to 98%. Use your phone with the wallet closed to block radiation while on a call. Keep the cover closed and the phone face down if storing it in a pocket.
PROOF IT WORKS!
Testing is undertaken by Vest but you can confirm the phone case effectiveness yourself. With your anti-radiation wallet case closed and a credit card stored inside, attempt to pay for something using Tap and Go at a store. The wallet cover blocks the radiation from the scanner from penetrating into your phone cover and reading the cards. The radiation transmitted from a mobile phones is the same type as the scanner. In the same way the cover also blocks the radiation from the phone penetrating outwards to your ear.

TAKING PHOTOGRAPHS
Slide the phone up and lock it in the elevated position to take photos. Slide it down back inside the wallet when you've finished.
OTHER FEATURES
- High quality material
- 3 credit card pockets
- Full-length inner pocket for cash storage
- Complete access to ports, buttons, camera, speaker, and mic
- Magnetic clasp to hold the wallet closed
CASE FITTING
The case attaches to your phone via a sticky rubber panel which grips the phone strongly. If you require the large case then to remove the phone later on it is recommended to purchase a $3 gel case from eBay and place your phone inside this before fixing it to the large universal case.
* A small number of phone models have buttons on the lower back half of the phone. These models will not suit the Universal case.
VIDEOS
This product may vary from the video below. Please rely on the information provided above.
Save this product for later
Why Vest Anti-Radiation Products?
Mobile phones emit radio frequency energy, which is the same kind of radiation microwave ovens use to heat frozen dinners. Although the heat emitted by each individual device may be small, it is important to consider the amount of phones in the world. It's reported that the number of mobile phones has exceeded the world's population – that's over an estimated 7 billion mobile phones! That's a whole lot of radio frequency energy.
Worst of all, exposure to cellular radiation poses the greatest risk to children, as their nervous systems are still developing and exposure to cellular technologies will span a greater amount of time than that of adults.
With this information at our disposal, it's important to remember that cellular technology is not the enemy, and we don't have to fling our mobile phones and tablets into the abyss. The answer is simple: protection.
Just as a bike helmet works wonders in protecting a child's skull, vestTech's patented anti-radiation technology will dramatically decrease the amount of EMF emissions we are exposed to. The hands-free vestHeadset, an air-tube headset with silicone ear tips and speaker capsule, is free of metal (which cuts down on headset radiation) and distributes sound via a Stereo Acoustics Air Tube (SAAT).
If you prefer a more subtle method of protection, you can opt for the vestCase, a sturdy, multi-tasking mobile phone case constructed from revolutionary plastic that will guard your phone from ware and decrease radiation by 89%. And there's no reason that fashion and function can't play together nicely; both the vestTube and vestCase come in an assortment of fun colors that will accentuate your personal style.
To view the other brands and solutions in the Mobile Safety range, please checkout our webstore.
Most Searched Terms: Vest cases, Vest headsets, Vest Tech anti-radiation technology, Vest microwave radiation shields, Vest laptop radiation shields, Vest anti-radiation case, Vest anti-radiation headset.