vest Anti-Radiation Wallet Case for iPhone X
00328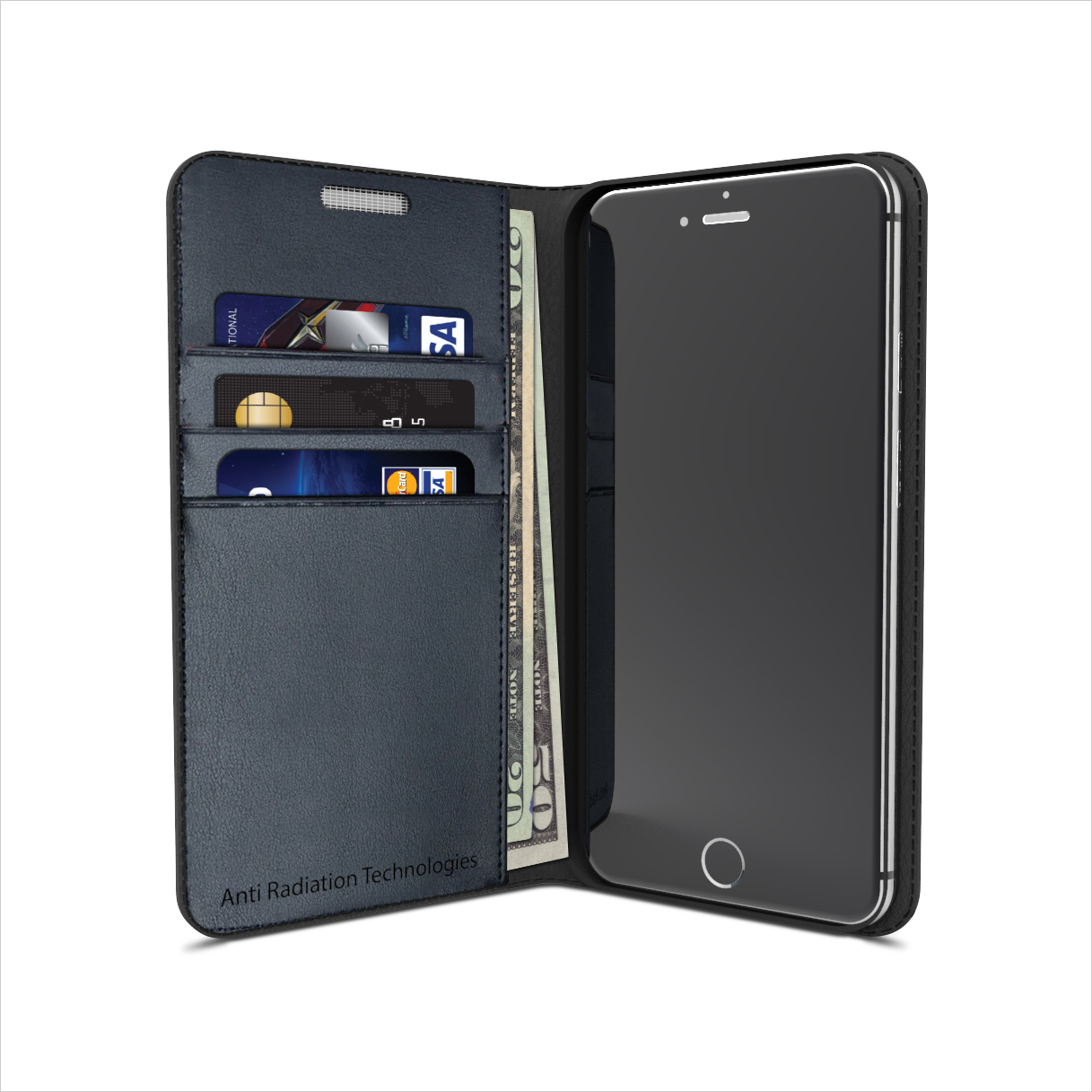 Vest Anti-Radiation iPhone X Phone Case (picture of another phone model may be shown)

Description:
Vest anti-radiation wallet case keeps you, your phone and your identity & credit cards safe:
You – Vest wallet case minimizes your exposure to radiation emitted from the mobile device while talking or carrying the device in a pocket or close to the body.
Your phone - Vest case provides 360 degree protection to your mobile device from impacts of drops and bumps.
Your credit cards and identity - Prevent credit card theft and identity fraud with built in RFID blocking technology. Credit Cards placed inside the vest wallet case are protected between your phone and the anti-radiation shield cover which successfully blocks RFID scanners.

How does it work?
Vest Anti-Radiation Wallet Case is integrated with a composite aluminum laminated foil and aluminum net. Situated in the front panel of the case this composite successfully minimizes the user's exposure to radiation emitted from the mobile device.

Features
• Minimizing radiation exposure by up to 99%
• FCC Certified Laboratories tested and proven
• Protects from radiation when using & carrying the phone.
• High quality PU leather wallet case
• 360-degree phone protection against scratches and shocks
• 3 card slots for credit cards, ID, and more
• Full-length inner pocket for additional storage of cash and more
• Complete access to all port, buttons, camera, speaker, and mic
• Media stand feature: built-in stand for horizontal media view
• Credit Card RFID protection for NFC chipped credit cards
• Eco-friendly recyclable packaging

Package contains:

• 1 anti-radiation wallet case
• 1 booklet
Videos

Store Categories
---
Store Search
---
---