Store Categories
---
Store Search
---
---
Best Sellers
---
vest Anti-Radiation Wallet Case - Universal medium to large
00110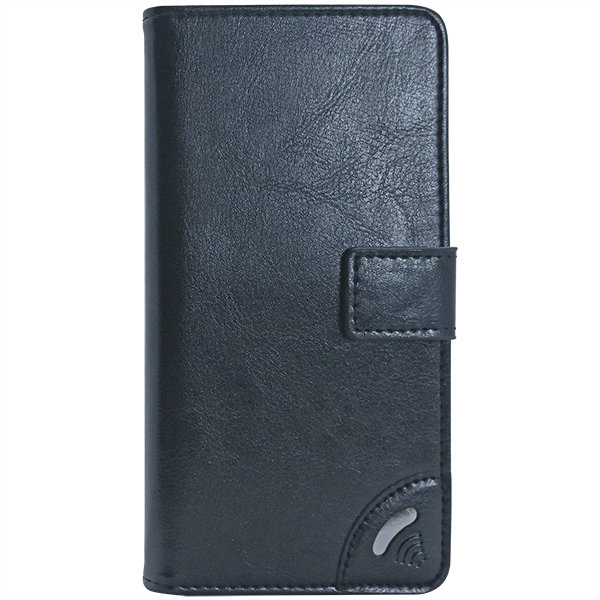 Vest Anti-Radiation Universal Wallet Case for medium to large sized phones.

Vest anti-radiation wallet case keeps you, your phone and your identity & credit cards safe:
You – Vest wallet case minimizes your exposure to radiation emitted from the mobile device by up to 98% while talking or carrying the device in a pocket or close to the body.
Your phone - Vest case provides 360 degree protection to your mobile device from impacts of drops and bumps.
Your credit cards and identity - RFID blocking technology prevents credit card scanners from reading cards within the phone case. Test it yourself! Take your anti-radiation wallet case with credit card inside to the supermarket. Wave the wallet in front of the scanner to pay for your groceries. The Vest anti-radiation wallet case prevents the card stored inside from being read and secures your cards from scanner theft.

Will This Case Fit Your Phone?

• The universal case is designed to fit medium to large smart phones (sized between 6cm - 8.1cm wide and 12cm - 15.8cm high).

• The phone attaches to the case via an adhesive panel. Once attached the phone cannot be detached without damage to the case. To remove the case in the future we recommend purchasing a five dollar phone case from eBay to place on the phone before fixing it inside the anti-radiation wallet case.
How does it block radiation?
The front cover of the Vest Anti-Radiation Wallet Case is integrated with a laminated metal foil which successfully blocks electromagnetic radiation from penetrating through it by up to 98%.
Talk with the front panel closed to block phone radiation exposure to the head. If storing your phone in a pocket or next to the body, position the wallet front cover between the phone and body to block radiation to the body.
How do I take Photographs?
The phone affixes to a sliding panel which slides up and locks in an elevated position to reveal the rear camera and enable easy photos. Slide it down back inside the wallet when you've finished taking photos.



Features
• Minimizing radiation exposure by up to 98%
• FCC Certified Laboratories tested and proven
• Minimizes exposure to radiation when using & carrying the phone.
• 360-degree phone protection against scratches and shocks
• Magnetic clasp keeps the wallet closed and tidy
• Strong adhesive panel keeps your phone secure
• Slide up panel facilitates universal camera use
• High quality PU leather wallet case
• 3 card slots for credit cards, ID, and more
• Full-length inner pocket for additional storage of cash and more
• Complete access to all port, buttons, camera, speaker, and mic
• Media stand feature: built-in stand for horizontal media view
• Credit Card RFID protection for NFC chipped credit cards
• Eco-friendly recyclable packaging
• Case dimensions: 16.4cm tall x 8.3cm - 9cm wide (the width depends on the thickness of the phone and cards stored inside the cover. Thicker contents means slimmer width). The universal case is designed to fit medium to large smart phones sized between 12cm - 15.8cm high and 6cm - 8.1cm wide.

Package contains:

• 1 anti-radiation wallet case
• 1 booklet
Videos