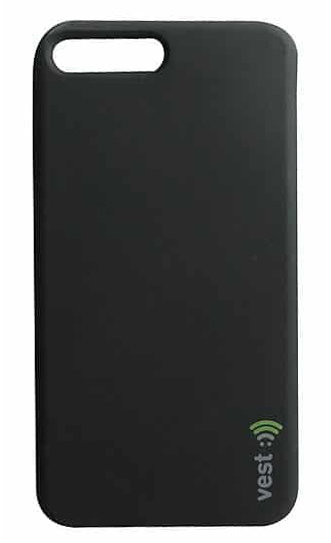 vest Anti-Radiation Case for iPhone 7 and iPhone 8
SKU 00325BLK
Product Details
Vest Anti-Radiation iPhone 7 and iPhone 8 Phone Case
The Vest Anti-Radiation case is an unbreakable silicon rubber phone case that provides excellent bump protection for you phone while reducing your radiation exposure on a call by up to 96%!

How does it work?
The Vest Anti-Radiation slim case is embedded with high conductivity elements which draw the radiation emitted by the phone toward the back of the phone where it is then transmitted in a direction away from you the user.
Features
Reducing radiation exposure by up to 96%
FCC certified laboratories tested and proven
Protects your phone from the impacts of drops and bumps
Lightweight
A contemporary design that flatters your phone
Package contains

1 Anti-Radiation Case for iPhone 7 / 8
1 screen protector
1 screen cleaning cloth
1 booklet
Save this product for later
Store Categories
---
Store Search
---