Reduce your exposure to electromagnetic radiation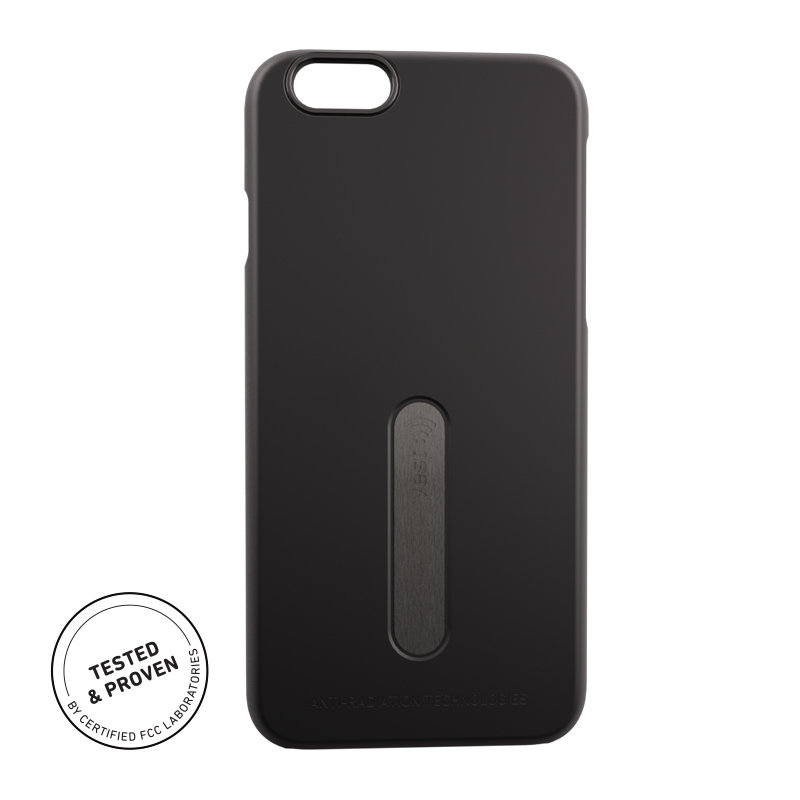 vest Anti Radiation Case for iPhone 6 PLUS / 6s PLUS
SKU 00084
Product Details
Vest iPhone 6 PLUS Anti Radiation Case
vest anti radiation case keeps YOU and your PHONE safe.
Our mobile phone is an inseparable part of our life. We carry it, hold it, and use it every day, nearly all day. That is why we must protect it, and more importantly - protect us from the potentially harmful radiation it emits.

vest Anti Radiation case provides this double protection:
• Reduces radiation by up to 89%
• FCC certified laboratories tested and proven
• Protects your phone from the impacts of drops and bumps

How does it work?
vest Anti Radiation Case contains revolutionary high-tech polymers infused with radiation-deflecting elements. Together with a PCB acting as an additional antenna, they successfully divert radiation emitted from the mobile phone away from the user. So treat yourself to the high quality and safe case you deserve.
Specifications
• Reduces radiation by up to 89%
• Protects your phone from the impacts of drops and bumps
• FCC Certified Laboratories tested and proven
• Easy to use
• Lightweight
• A contemporary and organic design
• Available in various colors: Black
• Eco-friendly recyclable packaging

Package contains:
• 1 iPhone 6 PLUS case
• 1 screen protector
• 1 screen cleaning cloth
• 1 booklet
Save this product for later