Reduce your exposure to electromagnetic radiation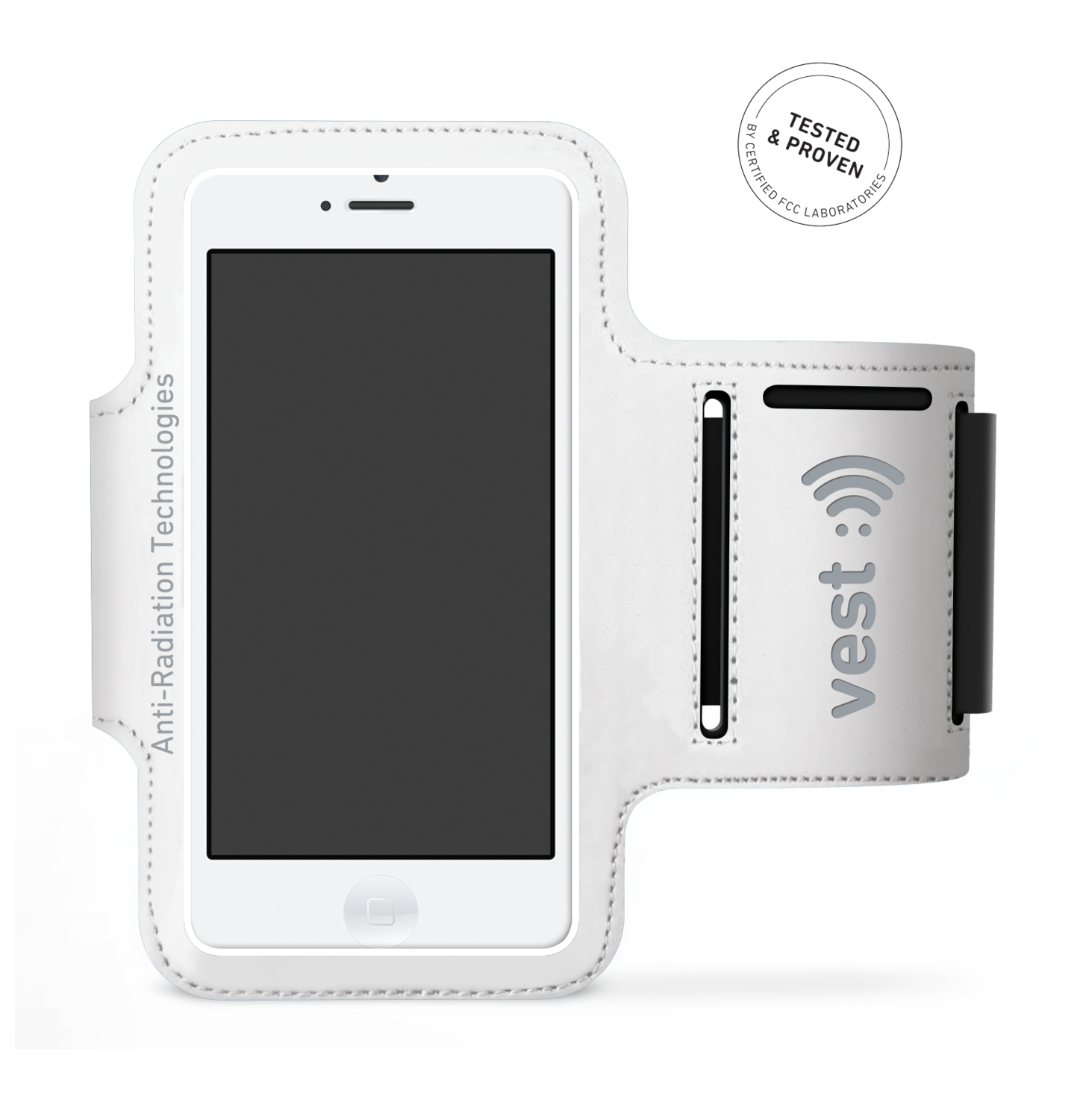 vest Anti Radiation Armband
SKU 00093WHT
Product Details
Vest Anti Radiation Armband
High-quality lightweight armband allowing using and carrying the phone hands-free when working-out.
Minimizes your exposure to radiation emitted from the phone.
Vest Armband Fits all phones with screen size up to 5''.
How does it work?
Vest Anti Radiation Armband is embedded with a layer of silver fiber fabric positioned between your arm and the phone, successfully minimizing radiation exposure to your arm and other body parts in close proximity to the phone.

Specifications
Reducing radiation exposure by up to 99%
FCC Certified Laboratories tested and proven
Lightweight breathable material
Protects the phone from bumps and scratches
Built-in hidden key holder
Easy adjusting using a Double D-Ring construction
Friendly access to screen, buttons and ports
Reflective strip for nighttime visibility
Fits all phones with screen size up to 5''.
Package contains:
1 anti-radiation armband
1 booklet
Video
Save this product for later