Radiation Free Laptop Shield
00315SS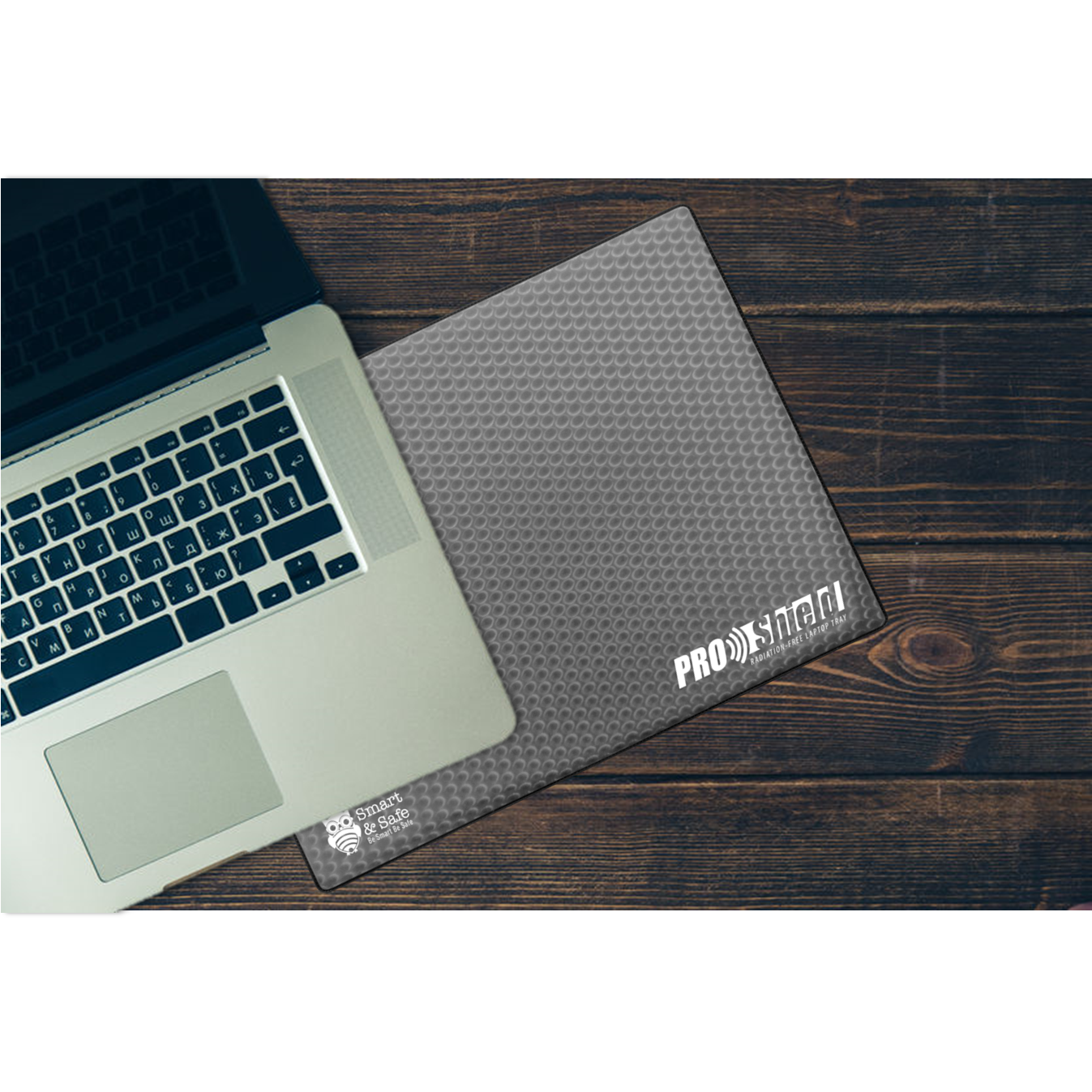 Is Your Laptop Dangerous?
Laptop radiation hazards may be greater than you realize
Usage of Laptops may easily be the greatest source of electromagnetic radiation you're exposing yourself to, on top of all other sources of radiation in the environment today.
But if you are using a laptop as a computer, you're facing even greater dangers, especially if you use it directly on your lap.
Recent Studies point out the fact that placing your laptop directly on you, and exposing your body to electromagnetic radiation, is particularly dangerous.
You can probably find on your laptop user's manual:
"Warning: Do not place on lap" in small print.
In conclusion, researchers determine:
"Laptops are not safe on laps, ironically."
"When placing a laptop on a table the danger decreases"

Radiation Blocking Laptop Tray Shield

The Radiation Blocking Laptop Tray is a laptop radiation shield that reduces harmful Wi Fi radiation dramatically, as independent tests made by certified laboratories around the world have proven. The Radiation Blocking Laptop Tray blocks both Extremely Low Frequency (ELF) as well as Radio Frequency (RF) Electromagnetic Radiation (EMR) emissions by up to 92%.
One universal size – 14 inch (35cm) length 10.5 inch (26.5cm) height
How does it work?
The Radiation Blocking Laptop Tray Shield is made of non-grain oriented silicon steel and high conductivity aluminium sheet, minimizing radiation exposure. An additional closed-cell polyethylene foam layer provides maximum comfort and heat reduction.
Store Categories
---
Store Search
---
---