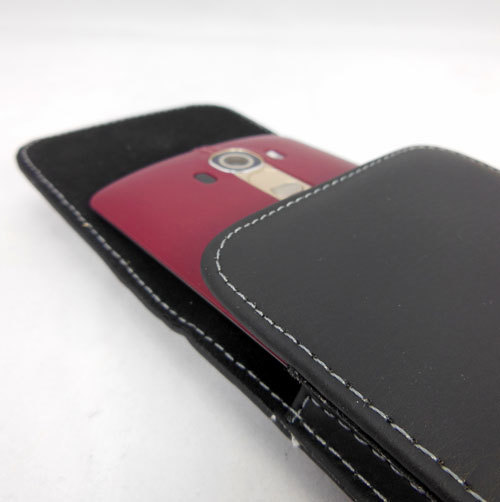 Radblocker Mobile Phone Radiation Protector Carry Case - Note
SKU 00087NTE
Product Details
Radblocker Mobile Phone Radiation Protector Carry Case - Note
The RadBlocker Pouch - a mobile phone pouch that reduces your body's direct exposure to immediate proximity mobile phone radiation.
The Radiation Blocker Pouch utilizes a protective anti-radiation shield between the outer and inner layers of the backside of the pouch to minimize electromagnetic exposure to your body and protect your body from dangerous cell-phone radiation.
High quality material
Opens & closes easily & securely with a magnetic lined flap
Hi-End components that help block up to 90% of the cellular radiation.
Belt clip to easily clip onto the belt.
Belt loop to thread a belt in through if preferred to using the clip.
Large size so fit's most large phones. Internal Size: 8.5cm x 15cm x 2cm
OUR SERVICE TO YOU
We are Australia's leading specialist mobile phone radiation accessory provider. All our radiation minimising technologies are tested and proven. Expect service that goes the extra mile including same day shipping for orders received by 2pm; refer terms & conditions. Thanks for purchasing with us!
HEALTH
Phone manufacturer instructions include safe usage advice that requires users to keep the phone a minimum distance away from the body at all times.
Compelling anecdotal evidence suggests a link between breast cancer and mobile phones kept in the bra.
Men who keep a cell phone in their pocket for more than 4 hours per day have about a 50% lower sperm count. Remaining sperm produced is also more sickly and less likely to be fertile.
Save this product for later