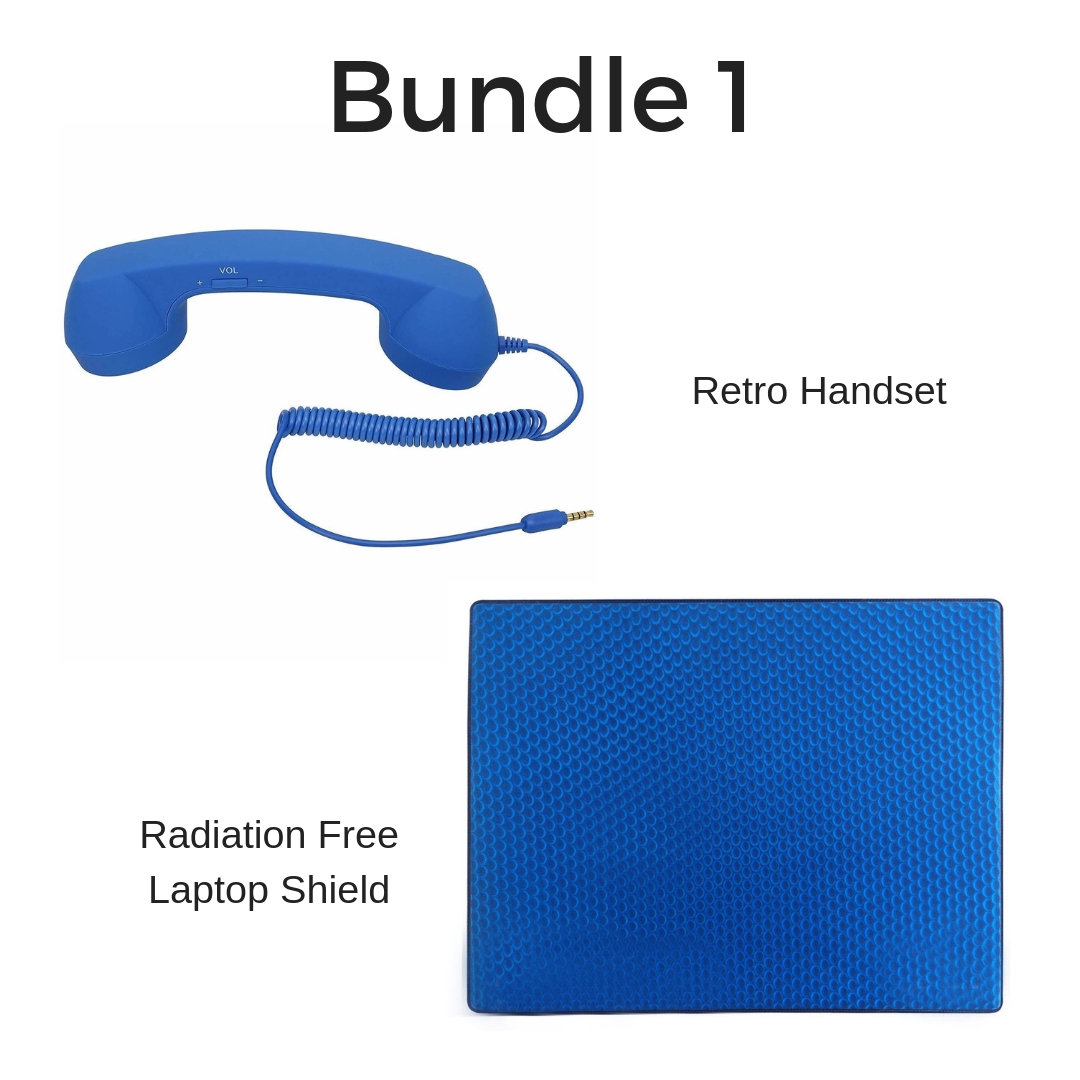 Handset & Laptop Shield
SKU 00345
Product Details
Save $20 when you buy the Retro Handset and Radiation Free Laptop Shield. This bundle includes:
Radiation Blocking Laptop Tray Shield
The Radiation Blocking Laptop Tray is a laptop radiation shield that reduces your exposure to harmful Wi Fi radiation dramatically! Sheets of non-grain oriented silicon steel and high conductivity aluminium effectively reduce exposure by up to 92%. This reduction amount is for Extremely Low Frequency (ELF) radiation as well as for Radio Frequency (RF) Radiation.
The laptop shields effectiveness has been independently tested and proven by internationally certified laboratories. The shield is available in a universal one size fit's all that is suitable for all laptop sizes.
Plug-in Retro Handset
Enables mobile phone functions to be accessed easily while on any call. Fits all phones that have a standard 3.5mm plug.
- Very comfortable & easy handset to use
- Great speaker and microphone
- Does not transfer radiation through the cable.
- Vibrant colours
- Attractive soft to feel paint texture
- Pick up / hang up button*
- Use your phone functions when making calls
- Converts a computer to a telephone with Skype or VOIP applications.
- Works with all mobile devices that have the standard 3.5mm headphones plug.
Save this product for later
Store Categories
---
Store Search
---