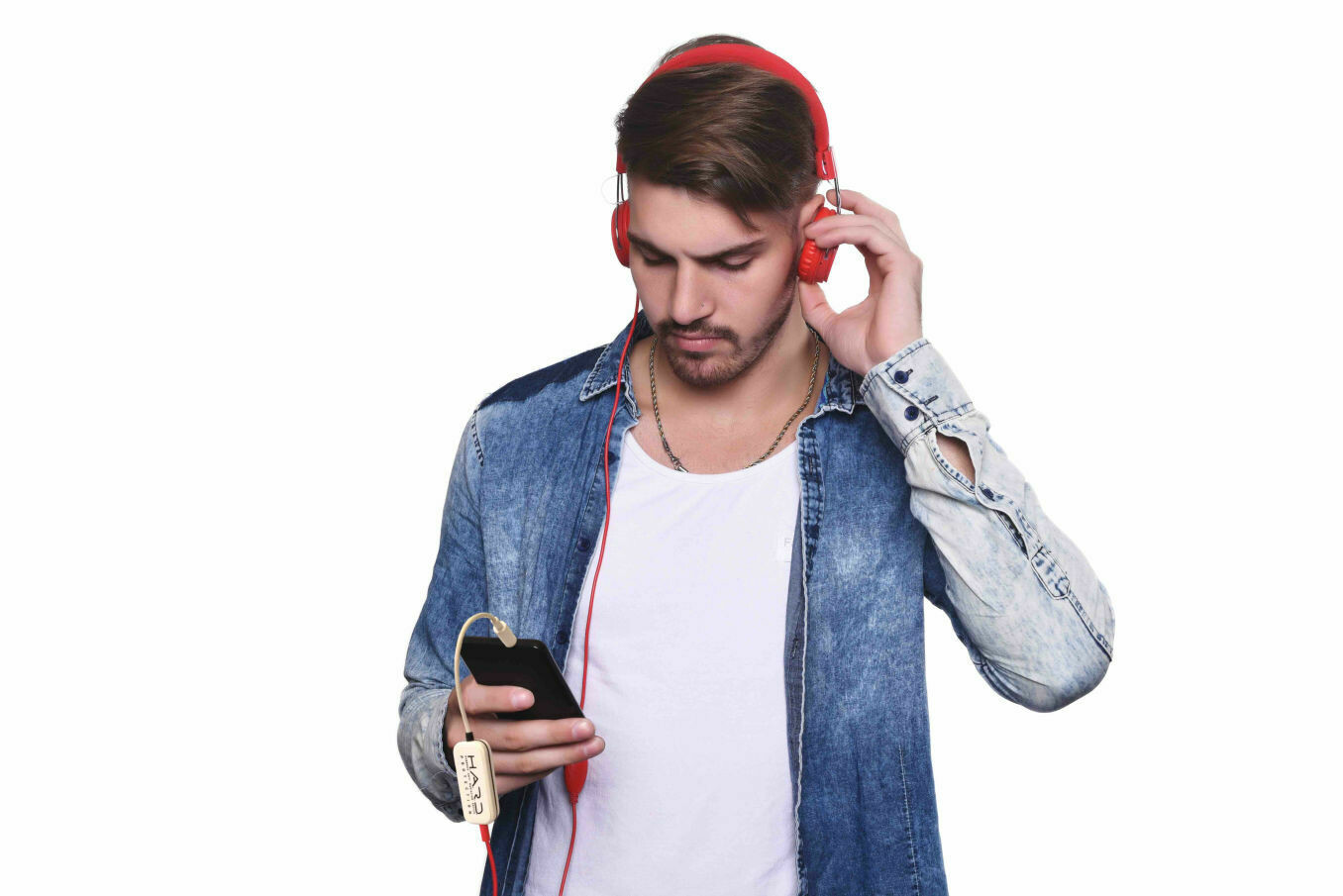 Clarity One EMF Protection for Regular Headphones
SKU 00351
Product Details
IMPROVES AUDIO QUALITY AND ABSORBS MICROWAVE RADIATION

Clarity One improves the audio quality of cabled headphones or earphones by absorbing electromagnetic frequency, microwave, which travels up the cable from audio sources such as phones, laptops and tablets. Simply plug CLARITY ONE into the 3.5mm audio socket of your device and then plug your headphones / earphones into Clarity One. Audio becomes:
• Clearer
• Smoother
• Richer

HOW DOES IT WORK?
Clarity One's technology smooths the audio signal by absorbing electromagnetic frequency which travels up the cable from your audio source. Removing interference makes the sound richer and clearer.

WHAT ELSE DOES IT DO?
Manufacturers of phones, tablets and laptops warn you to keep them away from your body to reduce exposure to the microwave (RF) they emit. If you use a cabled headset then this microwave travels up the cable to your head. Clarity One absorbs microwave from the cable.
Save this product for later