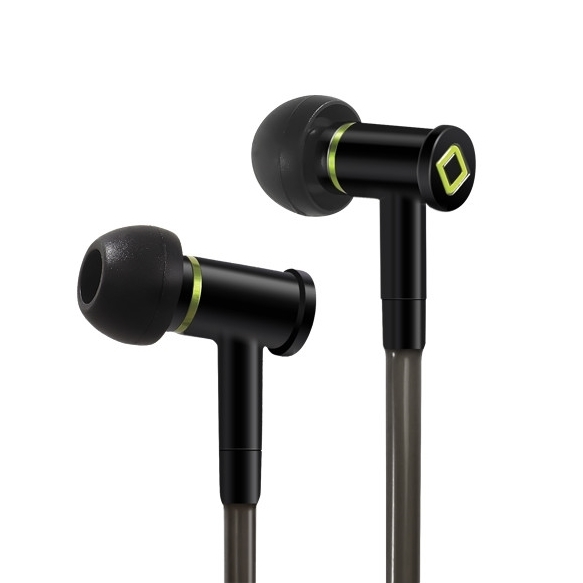 Aircom Audio A1 Airtube Headset
SKU 00070
Product Details
A1 Airtube Headset by Aircom
Micro airbuds paired with the airtube technology delivers BIG sound plus RF safety at all times when connected to your radiating mobile.

Even though the earbuds are micro in size, there is no sacrifice in sound quality. A patented sound technology uses an air-filled tube to increase airspace and sound development which produces more body and delivers a resonating and full "Live" listening experience. With built-in microphone for calling. Noise isolating eartips keep out unwanted background noise. Beyond sound, the gunmetal finish of the earbuds highlight the clean and sleek design. Includes a built-in microphone with CALL/HANGUP and PLAY/PAUSE switch.
Award winning technology / Aircom headsets deliver true "live" sound so you feel like you are front row at a concert.

Airtube technology provides a 15cm airgap between the headset wiring and ear. This prevents EMF's & RF frequencies from being transmitted through wiring and into the ear and head. Lab tests reveal a SAR level (radiation absorbtion measure) of zero. See how airtube headsets reduce radiation exposure.
Gold plated 3.5mm/4P stereo input plug. Detachable Lapel clip. Small, medium and large eartips. Built-in microphone with on/off switch.
The A1 Headset is compatible with all modern phones, tablets and other electronic devices. Please add an adaptor to your order if your phone or device does not have a 3.5mm headphone port as pictured below.

Save this product for later