What About Anti-Radiation Chips, Smart Stickers, Harmonising Buttons, and Shields?
Many mobile phone protection stick on shields, chips or buttons make claims to manage the radiation problem in ways that are not verifiable by recognised scientific methods. We have evaluated a number of such products and have found in many cases that many of them simply do not work. On the other hand, our Anti-radiation phone covers, headsets and other solutions offer outstanding levels of protection (up to 100%) and are proven by verifiable SAR testing in accredited laboratories. In fact we are proud to say that our range includes some of the most effective radiation reducing solutions available anywhere in the world.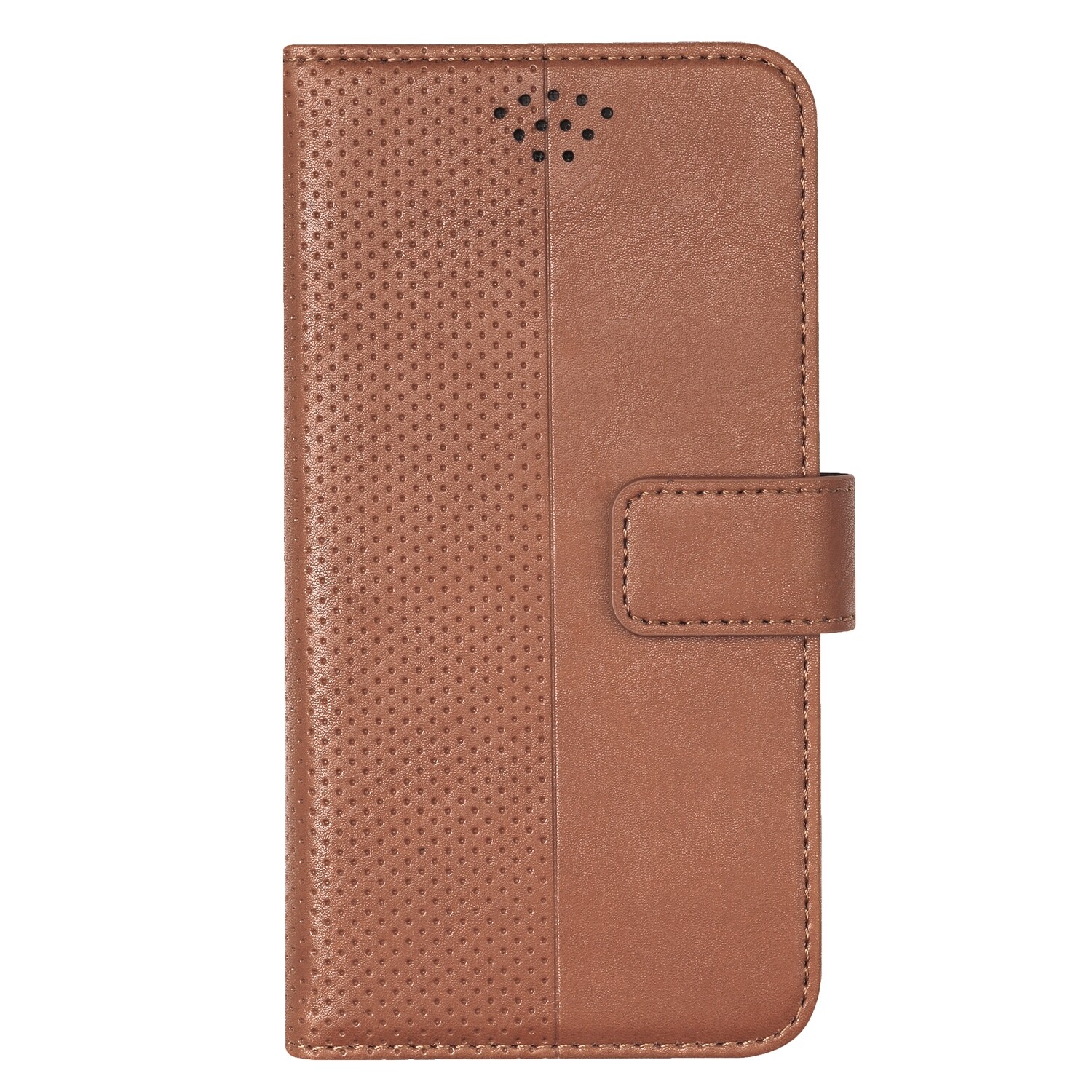 vest Anti Radiation Universal Wallet Case - 4 colours
SKU 00110
Product Details
VEST ANTI-RADIATION UNIVERSAL WALLET CASE
Vest anti-radiation wallet case is an attractive, sturdy, high quality PU wallet case that protects you from absorbing high levels of mobile phone radiation while protecting your phone from damage and credit cards from RFID theft.
KEY FEATURES:
- Radiation Protection: Vest wallet case minimizes your exposure to the radiation from your mobile phone by up to 98% when on a call or carrying the phone on you.
- Bump & Shock Protection: Prevents damage from knocks & drops from all angles and directions.
- RFID Credit Card and Identity Protection: Prevents scanners skimming credit card details.
- Fits a variety of phone brands, models and sizes
HO
W DOES IT BLOCK RADIATION?
The front flap contains metal elements that block electromagnetic radiation penetrating through it by up to 98%. Use your phone with the wallet closed to block radiation while on a call. Keep it face down if storing it in a pocket.
ADDITIONAL FEATURES
- High quality, long lasting material
- 3 credit card pockets
- Full-length inner pocket for cash storage
- Complete access to ports, buttons, camera, speaker, and microphone
- Magnetic clasp to hold the wallet closed
CASE FITTING
The Universal Wallet case is available in three sizes:
- Small - Phones up to 13.8 cm tall x 7.0 cm wide
- Medium - Phones up to 14.8 cm x 7.7 cm wide
- Large - Phones up to 16.4 cm tall x 8.3 cm wide
If you don't have a ruler handy you can search online to check your phone model dimensions.
A small number of phones have buttons on the lower back half of the phone. These models will not suit the Universal case. If selecting the large white or small black universal cover it is recommended to purchase a $3 gel case from eBay and place your phone inside this before fixing it inside the cover.
TAKING PHOTOGRAPHS
Slide the phone up and lock it in the elevated position to take photos. Slide it down back inside the wallet when you've finished.

VIDEOS
For illustration purposes. Please refer to the listing above for specific details.

PROOF IT WORKS!
Independent testing is undertaken by Vest Technology but a simple test of the shielding technology is also available as follows: With your anti-radiation wallet case closed and a credit card stored inside, attempt to purchase something using Tap and Go at your local store. The wallet cover will block the radiation from the scanner from reading your card. This signal blocking technology is the same technology that also blocks the radiation from your phone.

COMPATIBLE WITH MANY BRANDS such as Apple, Samsung, Google, Oppo, Huawei, Sony, Nokia, LG, HTC, Meizu, Honor, OnePlus, ZTE, Alcatel, Xiaomi, Techno, Infinix, Gionee, Micromax, Lenovo, Vivo, HMD, Telstra, Optus, Motorola, CAT, Doro, Vodafone, Acer, Binatone, Wileyfox, Sprint, Verizon, T-Mobile, AT&T and phone models such as the P30, Galaxy A series, Galaxy J series, Z6, Redmi, Galaxy Note series, Mate, Pixel, iPhone SE, iPhone 5/5S and many more. Please check size and fit details below.
Save this product for later
More about Anti-Radiation Chips, Smart stickers, Harmonising Buttons and Shields
Stick on anti-radiation protection shields etc are often made of metal which may block signal and prevent reliable mobile phone communications with signal towers. Mobile phones recognise the potential for a dropped signal and actually increase power to compensate. The result is a fast draining battery and an even higher radiation output as a result of using the product (an exception to this are shields that are placed in between the phone and the user as these do not impede signal to cell towers to any significant degree)
To manage mobile radiation exposure successfully please refer to our phone safety tips or shop our high quality anti-radiation products that have been carefully selected not just on effectiveness and quality but also on ease of use and design.
Mobile Safety Store Effective Anti-Radiation Products
Proven Technology. Same Day Shipping.