What About Anti-Radiation Chips, Smart Stickers, Harmonising Buttons, and Shields?
Many mobile phone protection stick on shields, chips or buttons make claims to manage the radiation problem in ways that are not verifiable by recognised scientific methods. We have evaluated a number of such products and have found in many cases that many of them simply do not work. On the other hand, our Anti-radiation phone covers, headsets and other solutions offer outstanding levels of protection (up to 100%) and are proven by verifiable SAR testing in accredited laboratories. In fact we are proud to say that our range includes some of the most effective radiation reducing solutions available anywhere in the world.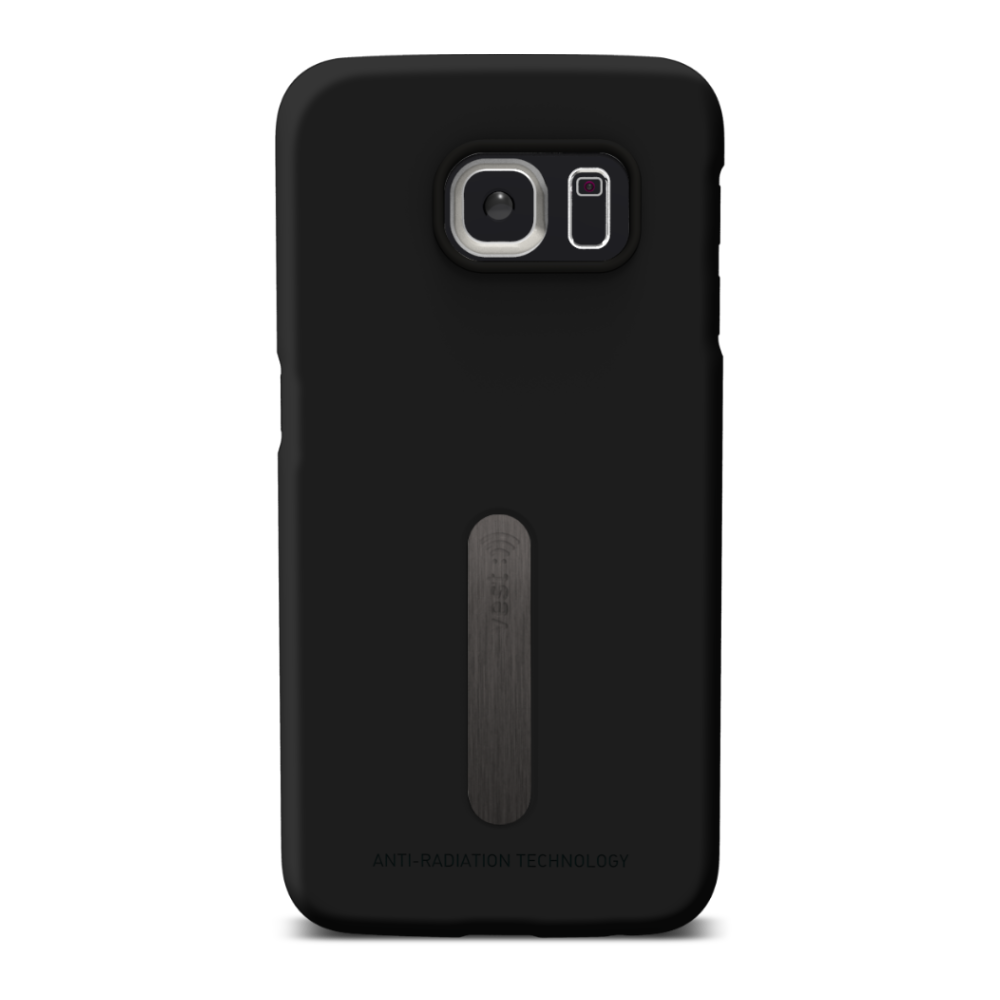 vest Anti Radiation Case for Galaxy S6 Edge
SKU 00091BLK
Product Details
Vest Galaxy S6 Edge Anti Radiation Case

keeps YOU and your PHONE safe.
Our mobile phone is an inseparable part of our life. We carry it, hold it, and use it every day, nearly all day. That is why we must protect it, and more importantly - protect us from the potentially harmful radiation it emits. vest Anti-Radiation case provides this double protection:
Reduces radiation by up to 83%
FCC certified laboratories tested and proven
Protects your phone from the impacts of drops and bumps
How does it work?
vest Anti Radiation Case contains revolutionary high-tech polymers infused with radiation-deflecting elements. Together with a PCB acting as an additional antenna, they successfully divert radiation emitted from the mobile phone away from the user. So treat yourself to the high quality and safe case you deserve.
Specifications
Reduces radiation by up to 83%
Protects your phone from the impacts of drops and bumps
FCC Certified Laboratories tested and proven
Easy to use
Lightweight
A contemporary and organic design
Available in : Black
Eco-friendly recyclable packaging
Package contains:
1 Galaxy S6 case
1 screen protector
1 screen cleaning cloth
1 booklet
Save this product for later
More about Anti-Radiation Chips, Smart stickers, Harmonising Buttons and Shields
Stick on anti-radiation protection shields etc are often made of metal which may block signal and prevent reliable mobile phone communications with signal towers. Mobile phones recognise the potential for a dropped signal and actually increase power to compensate. The result is a fast draining battery and an even higher radiation output as a result of using the product (an exception to this are shields that are placed in between the phone and the user as these do not impede signal to cell towers to any significant degree)
To manage mobile radiation exposure successfully please refer to our phone safety tips or shop our high quality anti-radiation products that have been carefully selected not just on effectiveness and quality but also on ease of use and design.
Mobile Safety Store Effective Anti-Radiation Products
Proven Technology. Same Day Shipping.