What About Anti-Radiation Chips, Smart Stickers, Harmonising Buttons, and Shields?
Many mobile phone protection stick on shields, chips or buttons make claims to manage the radiation problem in ways that are not verifiable by recognised scientific methods. We have evaluated a number of such products and have found in many cases that many of them simply do not work. On the other hand, our Anti-radiation phone covers, headsets and other solutions offer outstanding levels of protection (up to 100%) and are proven by verifiable SAR testing in accredited laboratories. In fact we are proud to say that our range includes some of the most effective radiation reducing solutions available anywhere in the world.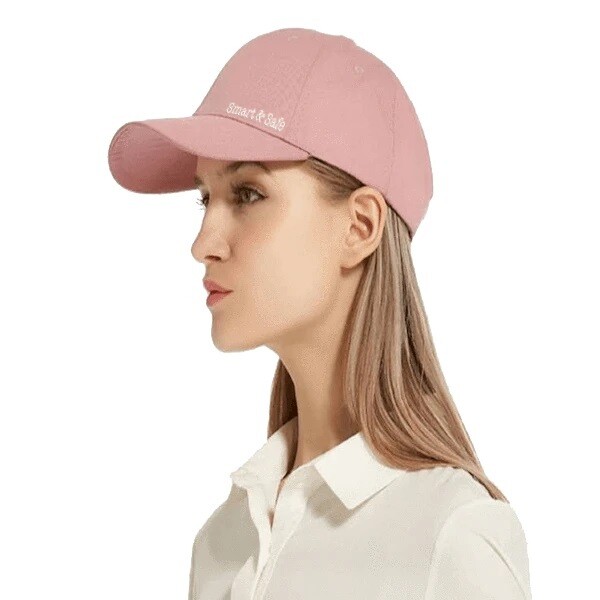 EMF Shielding Cap
SKU 000510
Product Details
Protect your brain from RF (radio-frequency) pollution with this attractive cap. This specific design was made to shield the head from different frequencies. From AM through microwave and even 5G millimeter-wave, as well cellular frequencies. This product is lined with sophisticated polyester / cotton blended with micro-fine pure silver fiber for excellent radiation protection. These unique fabrics give you a comfortable, natural feel, with durability and washability.
Research links RF radiation with behavioral and cellular disturbances. Many people can sense the differences in the levels of "mind noise" from RF radiation. It's time to give you the peace of mind your brain needs. Without interference with your mental processes from RF radiation.

The main radiation protection component of cap:
100% Silver fiber

Frequency range and shielding effectiveness:
Frequency range: 10MHz-40GHz

Shielding effectiveness: 49.1dB - 71.4dB
Adult cap with an electromagnetic shielding function.
Protect your head from electromagnetic waves.
More than 90% of the electromagnetic wave is blocked.
Antimicrobial.
Adjustable size.
Liner mesh, made of electromagnetic shielding fabric.

Washing Instructions:
- We recommend washing by hand with mild detergent.
- Never use chlorine bleach.
- Avoid dry-cleaning and dryer use.
- Avoid ironing as it may deteriorate quality.
Save this product for later
More about Anti-Radiation Chips, Smart stickers, Harmonising Buttons and Shields
Stick on anti-radiation protection shields etc are often made of metal which may block signal and prevent reliable mobile phone communications with signal towers. Mobile phones recognise the potential for a dropped signal and actually increase power to compensate. The result is a fast draining battery and an even higher radiation output as a result of using the product (an exception to this are shields that are placed in between the phone and the user as these do not impede signal to cell towers to any significant degree)
To manage mobile radiation exposure successfully please refer to our phone safety tips or shop our high quality anti-radiation products that have been carefully selected not just on effectiveness and quality but also on ease of use and design.
Mobile Safety Store Effective Anti-Radiation Products
Proven Technology. Same Day Shipping.