What About Anti-Radiation Chips, Smart Stickers, Harmonising Buttons, and Shields?
Many mobile phone protection stick on shields, chips or buttons make claims to manage the radiation problem in ways that are not verifiable by recognised scientific methods. We have evaluated a number of such products and have found in many cases that many of them simply do not work. On the other hand, our Anti-radiation phone covers, headsets and other solutions offer outstanding levels of protection (up to 100%) and are proven by verifiable SAR testing in accredited laboratories. In fact we are proud to say that our range includes some of the most effective radiation reducing solutions available anywhere in the world.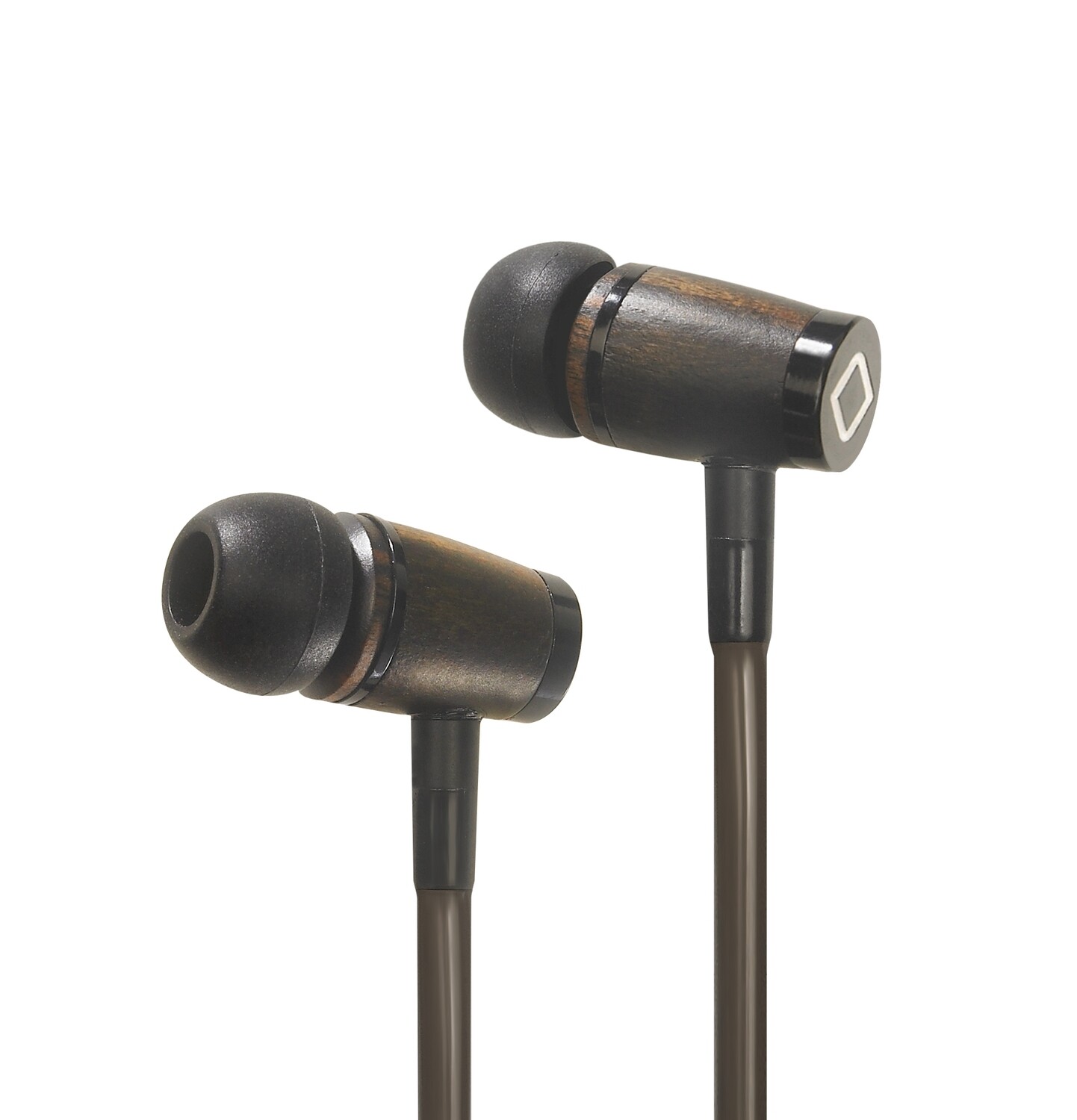 Aircom Audio A6 Airtube Headset - Wood
SKU 00069WOD
Product Details
Aircom A6 Airtube Stereo Headset - Wood

The Aircom A6 headset is an attractive and innovative headset that produces impressive live sounding music and protecting the user from mobile phone radiation when in use.


"Live" music sound: Aircom's patented hollow air tubes produce a unique full bodied, non-digitalized, natural sound music that is striking for its enjoyable live presence, depth and life like quality. Wooden earbuds resonate to provide even crisper acoustics and detail. Aircom sound is comparable to that of Shure's $129
SE215 Sound Isolating Earphones.


Beyond the great sound, the A6 has the clic-it system with magnetic end caps that clic together and can be worn around the neck securely when not in use.


Regular headsets transfer 3x more radiation into the ear via metal wiring but Aircom Airtubes stop the radiation!


SPECIFICATIONS
- Unique live sound. Patented hollow airtubes produce a striking and unique full bodied, non digitalized, natural live sound.

- Radiation free. Potentially harmful phone radiation transmitted via the headset is zero*.

- High quality headset: clear phone communication and freedom to use your hands elsewhere.

- Magnetic end-caps click together around the neck for easy access.

- Built-in microphone for telephone, tablet or computer use

- Instant access to calls & music: squeeze switch to answer / end calls or play / stop music.

- Ear bud tips in S/M/L for a snug fit, effective sound isolating seal & maximum sound quality.

- Compatibility. The A6 Headset is compatible with all modern phones, tablets and other electronic devices. Please add an adaptor to your order if your phone or device does not have a 3.5mm headphone port as pictured below.

- 12 month limited warranty



OUR SERVICE TO YOU

- Expect service that goes the extra mile,

- SAME DAY SHIPPING for orders received by 1:30pm; refer terms & conditions.

- All our technologies are thoroughly tested and proven.

Thanks for purchasing with us!
Save this product for later
More about Anti-Radiation Chips, Smart stickers, Harmonising Buttons and Shields
Stick on anti-radiation protection shields etc are often made of metal which may block signal and prevent reliable mobile phone communications with signal towers. Mobile phones recognise the potential for a dropped signal and actually increase power to compensate. The result is a fast draining battery and an even higher radiation output as a result of using the product (an exception to this are shields that are placed in between the phone and the user as these do not impede signal to cell towers to any significant degree)
To manage mobile radiation exposure successfully please refer to our phone safety tips or shop our high quality anti-radiation products that have been carefully selected not just on effectiveness and quality but also on ease of use and design.
Mobile Safety Store Effective Anti-Radiation Products
Proven Technology. Same Day Shipping.