Will Using a Headset Reduce my Radiation Exposure?
If you notice people ambling along the street and talking to themselves, the chances are that they are talking on the phone but using a hands-free mobile phone kit. These headsets sound like a great idea as they keep the phone, and you might think the radiation, away from your head. But if you use one for protection you will be alarmed by the findings below.
Caution – Many Headsets May
Increase

Your Exposure!

It was thought for some time, that the best recommendation to help reduce your radiation exposure to mobile phone radiation was to use a headset. It was thought that since radiation decreases exponentially over the distance between you and the phone, this would solve the problem.

Research published by the UK Consumers Association showed that these headsets may actually intensify your exposure to harmful radiation! Results showed that the cables of some hands-free headsets acted like aerials, channeling dangerous radiation to your head. In fact, testing has indicated that your cell phone headset may actually raise the amount of radiation emitted by more than 300 percent!

To measure radiation levels, they used a laboratory with an international reputation for mobile phone tests and tested a number of regular wired headsets.
UK Consumer Association Conclusions
Many people have devices to keep radiation away from their head – hands-free kits. Some of these are sold by retailers or packaged with mobile phones. Others are available by mail order or the internet. But the ones we've tested have one thing in common – they don't work.
Other hands-free kits could have similar effects. These results took us by surprise… looking at several other kits, our experts thought they would also conduct the radiation. You can make a hands-free kit that doesn't act as an aerial – but this would need to be taken into account when designing the phone.
Air Tube Headset Solutions
The British Independent Group on Mobile Phones suggested that headsets are an ideal solution only if they were used with filters to stop the headset wire from acting as an effective antenna. One solution is an air tube headset. These conduct sound, but prevent any radiation from traveling up the wire to your brain. For our unparalleled range of airtube headsets please see below.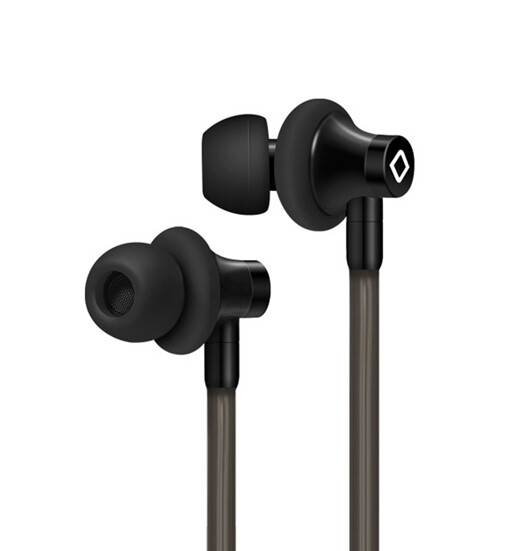 Aircom Audio A3 Airtube Headset - Active
SKU 00081
Product Details
Aircom A3 Airtube Headset and the LIVE music difference.
The Aircom A3 headset is an attractive and innovative headset that produces impressive live sounding music and protects the user from mobile phone radiation when in use.

"Live" music: Aircom's patented hollow air tubes produce a unique full bodied, non-digitalized, natural sound music that is striking for its enjoyable live presence, depth and life like sound. Refined and improved many times since the first model was patented back in 2002, the A3 headset sound has been compared to that produced by the $129 SE215 Sound Isolating Earphones made by the premium headphone brand Shure.
Regular headsets transfer 3x more radiation into the ear via metal wiring but Aircom air tubes stop the radiation!

The A3 headset's active features make this the perfect headset for people on the go.

FEATURES

- High quality stereo headset: clear phone communication and freedom to use your hands elsewhere.

- Unique live sound. Patented hollow airtubes produce a striking and unique full bodied, non digitalized, natural live sound.

- Radiation free. Potentially harmful phone radiation transmitted via the headset is zero.
- Each earbud comes with small, medium and large fittings
in two places (the tip and the outer ring) for a snug fit that is secure
even when active.
- Angled earbud design and adjustable dual silicon ear fittings enhance an airtight seal to isolate sound to give maximum sound enjoyment and quality.
- Instantly access calls & music by using the clever microphone squeeze switch to answer / end calls or play / stop music.
- Magnetic end-caps click together around the neck for easy access.
- Compatibility: The A3 Headset is compatible with most modern phones, tablets and other electronic devices. Please add an adaptor to your order if your phone or device does not have the 3.5mm headphone port pictured below.
MOBILE SAFETY'S SERVICE TO YOU
- Expect service that goes the extra mile
- SAME DAY SHIPPING for orders received by 1:30pm; refer terms & conditions
- All our technologies are thoroughly tested and proven
- 12 month limited warranty on all products

Save this product for later