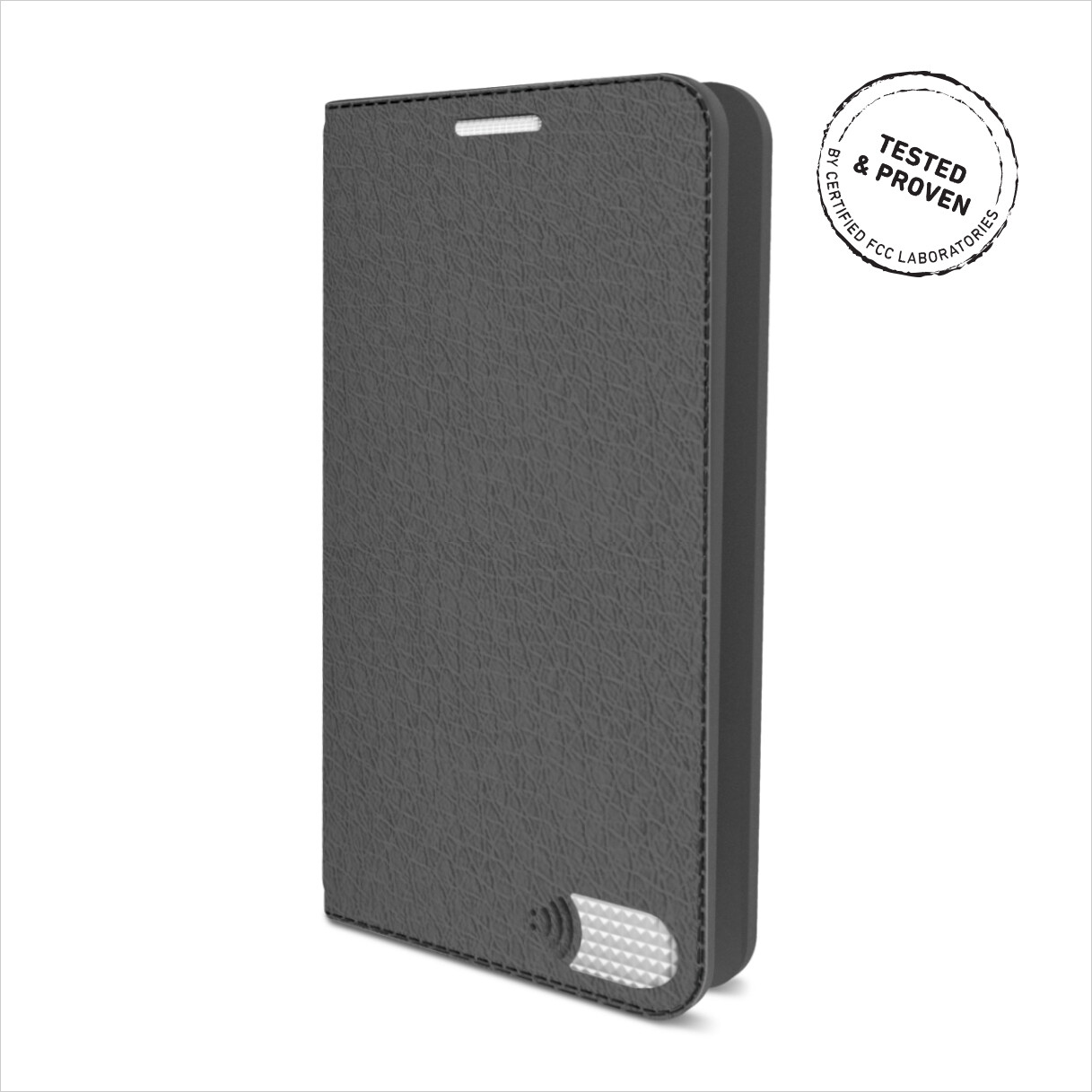 vest Anti Radiation Wallet Case for iPhone 6 PLUS / 6s PLUS
SKU 00096
Product Details
Vest Anti-Radiation iPhone 6 / 6s Plus Phone Case
Vest anti-radiation wallet case keeps you, your phone and your identity & credit cards safe:
Minimizes your exposure to radiation emitted from the mobile device while talking or carrying the device in a pocket or close to the body.
Provides 360 degree protection to your mobile device from impacts of drops and bumps.
Prevents payment and identity fraud from electronic pickpockets who scan pockets or bags for contactless credit or identity cards using "Paywave" type RFID technology. Credit Cards placed inside the vest wallet case are protected between your phone and the anti-radiation shield cover which successfully blocks RFID scanners.
How does it work?
Vest Anti-Radiation Wallet Case is integrated with a composite aluminum laminated foil and aluminum net. Situated in the front panel of the case this composite successfully minimizes the user's exposure to radiation emitted from the mobile device.
Features

Minimizing radiation exposure by up to 99%
FCC Certified Laboratories tested and proven
Protects from radiation when using & carrying the phone.
High quality material
360-degree phone protection against scratches and shocks
3 card slots for credit cards, ID, and more
Full-length inner pocket for additional storage of cash and more
Complete access to all port, buttons, camera, speaker, and mic
Media stand feature: built-in stand for horizontal media view
Credit Card RFID protection for NFC chipped credit cards
Eco-friendly recyclable packaging
Package contains:

1 anti-radiation wallet case
1 booklet
Videos
Save this product for later
Aircom Airtube headsets
Only Aircom Audio produces a truely a LIVE LISTENING EXPERIENCE! Sound that you'll not only hear, but feel in completely different way. For incredible live sounding Aircom headhones, pick your favourite model and purchase now.
UNIQUE TECHNOLOGY, PREMIER SOUND
Aircom headsets deliver a sound that no other headphone can duplicate. Sure, every headphone brand says great things about their sound, so what really is the big deal about the Aircom Audio range? Sound waves need air to travel through, lots of it. In fact, the more the better! (to an extent). A fundamental problem for every headphone brand is that headphone speakers are located inside earbuds that sit right up against the ear. Therefore there is very limited space between the speaker and your ear drum for sound to properly develop. Sound waves must be compressed and arrive at your eardrum compressed. This results in a sound that is artificial and has lost it's natural body and feel.
Aircom's airtube technology is completely different! It provides six times more air space than traditional headphones to achieve a genuine live listening experience. Premium sound performance that is full bodied, alive and realistic in a way that you've truly not ever heard in a set of earbuds before! That's why we patented it! That's why we know you'll love it!
MIND YOUR HEALTH. HEALTH IN MIND.
Aircom headsets utilise an airtube (rather than cable) to carry sound the last 10cm from earphone cable to your ear. This means that it is impossible for radiation signal to be conducted up wires to your inner ear and brain. With concerns about phone radiation continuing, Aircom headsets may just be healthier for you than 99.9% of the headphones on the market!