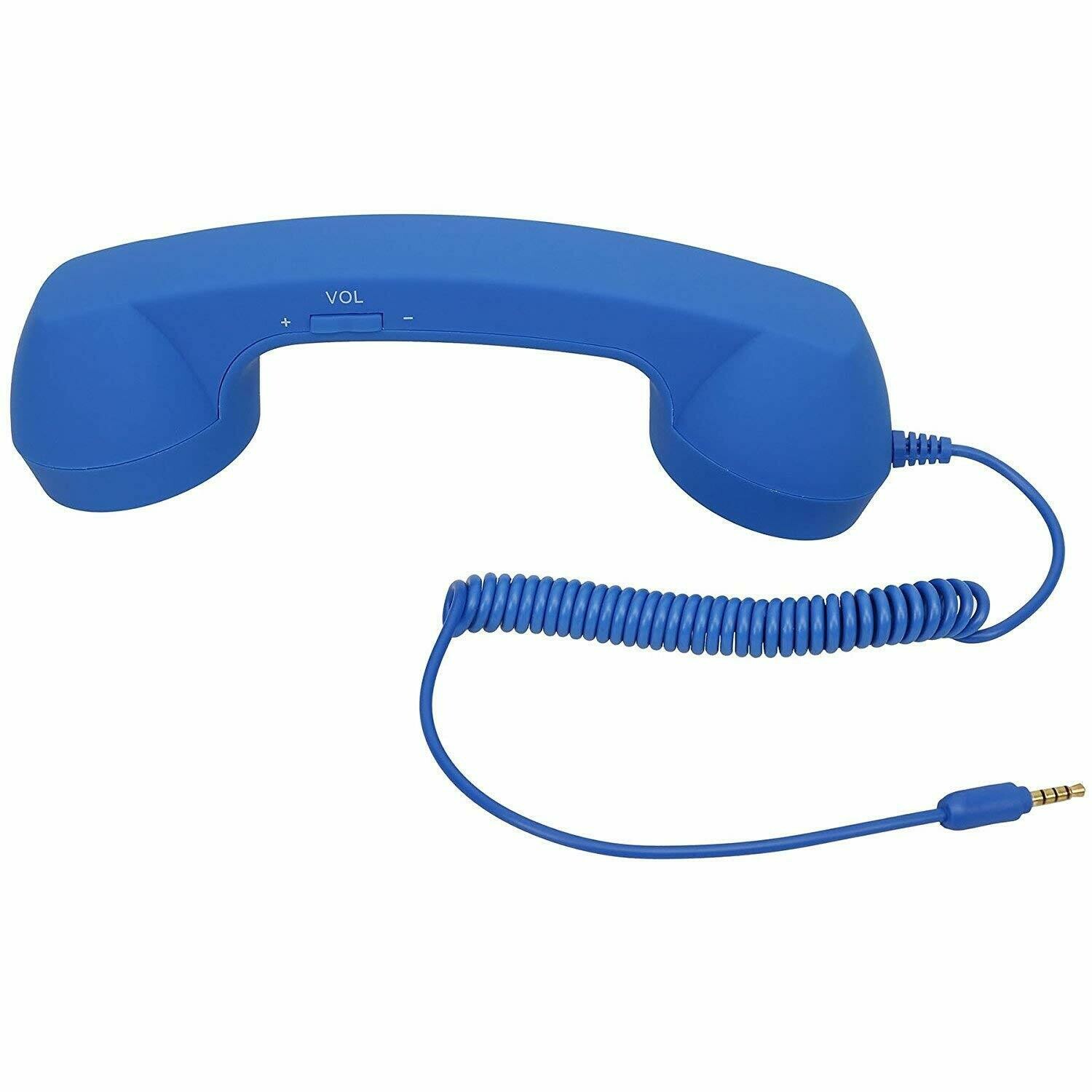 Retro Handset
SKU 00010
Product Details
Plug in Retro Handset
Talk for hours without phone radiation concerns with this great looking plug-in phone. Enables mobile phone functions to be accessed easily while on any call. Makes a fantastic gift idea. Fits all phones that have a standard 3.5mm headphone port. (Be aware of poor quality imitations with buzzy microphones, cheap looking paint and thin plastic feel).
Very comfortable & easy handset to use

Great speaker and microphone

Does not transfer radiation through the cable.

Vibrant colours

Attractive soft to feel paint texture

Pick up / hang up button*

Use your phone functions when making calls

Converts a computer to a telephone with Skype or VOIP applications.

Works with all mobile and electronic devices that have a standard 3.5mm headphones plug.

Please add an adaptor to your order if your phone or device does not have the 3.5mm headphone port pictured below.




*Pick up / hang up button not supported by all mobile phones
Save this product for later
Aircom Airtube headsets
Only Aircom Audio produces a truely a LIVE LISTENING EXPERIENCE! Sound that you'll not only hear, but feel in completely different way. For incredible live sounding Aircom headhones, pick your favourite model and purchase now.
UNIQUE TECHNOLOGY, PREMIER SOUND
Aircom headsets deliver a sound that no other headphone can duplicate. Sure, every headphone brand says great things about their sound, so what really is the big deal about the Aircom Audio range? Sound waves need air to travel through, lots of it. In fact, the more the better! (to an extent). A fundamental problem for every headphone brand is that headphone speakers are located inside earbuds that sit right up against the ear. Therefore there is very limited space between the speaker and your ear drum for sound to properly develop. Sound waves must be compressed and arrive at your eardrum compressed. This results in a sound that is artificial and has lost it's natural body and feel.
Aircom's airtube technology is completely different! It provides six times more air space than traditional headphones to achieve a genuine live listening experience. Premium sound performance that is full bodied, alive and realistic in a way that you've truly not ever heard in a set of earbuds before! That's why we patented it! That's why we know you'll love it!
MIND YOUR HEALTH. HEALTH IN MIND.
Aircom headsets utilise an airtube (rather than cable) to carry sound the last 10cm from earphone cable to your ear. This means that it is impossible for radiation signal to be conducted up wires to your inner ear and brain. With concerns about phone radiation continuing, Aircom headsets may just be healthier for you than 99.9% of the headphones on the market!