Store Categories
---
Store Search
---
---
Best Sellers
---
vest Anti-Radiation Headset
00082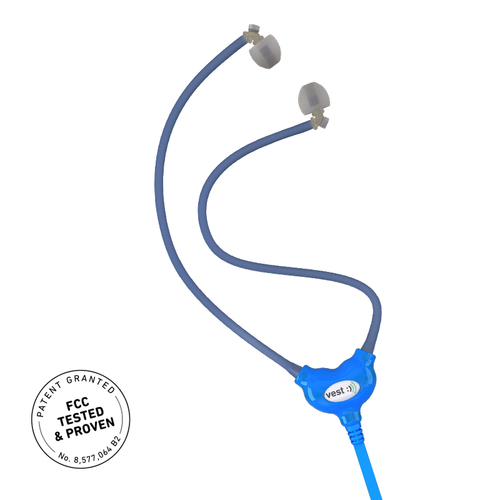 Airtube headsets
Price:
43.59
AUD
In stock
Vest Anti-Radiation Headset
Using a standard hands free headset increases your exposure to potentially dangerous radiation by over 300% due to the metal wiring. That is why vest Anti-Radiation Headset uses a hollow air tube instead, reducing radiation by up to 98%! Our Headset is FCC Certified Laboratories tested and proven, and patent protected (no. 8,577,064 B2).

But that's not all – using vest Anti-Radiation Headset you enjoy an excellent sound quality, a contemporary and organic design, various colors to choose from, and even the packaging is eco-friendly.

So treat yourself to the high quality and safe headset you deserve.
Specifications
• Reduces radiation by up to 98%
• FCC Certified Laboratories tested and proven
• Patent protected (no. 8,577,064 B2)
• Compatible to all major 3.5 mm pin mobile devices
• Excellent sound quality
• Easy to use
• Lightweight
• A contemporary and organic design
• Available in various colors: White, Blue, Pink.
• Eco-friendly recyclable packaging

Package contains:
• 1 set of headset
• 3 pairs of replaceable ear dubs for better fit
• 1 booklet

Video
UPC:720825604299